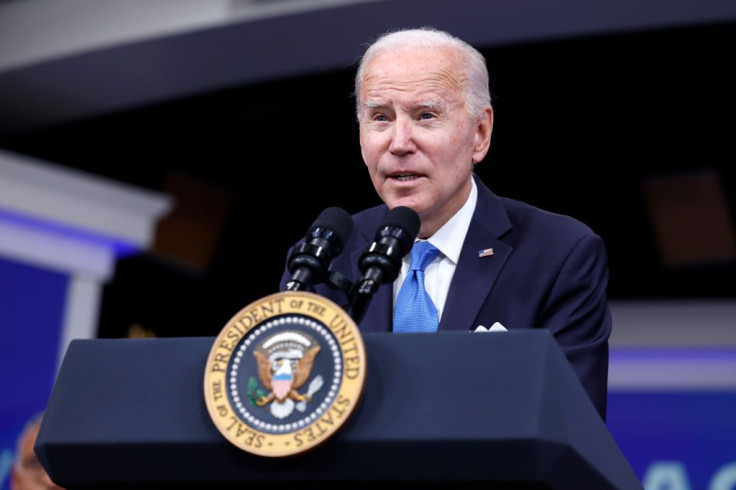 President of the United States Joe Biden has formally declared his intention to run for re-election, ending months of anticipation that at times included rumors the 80-year-old Democrat could step aside in favor of a younger candidate.
After making the statement on Tuesday, Apr. 25, the former Delaware Senator and vice president from Scranton, Pennsylvania, is now moving more quickly toward securing the Democratic party's candidacy for the 2024 presidential race.
It is extremely unusual for incumbent U.S. presidents to face meaningful election challenges from inside their party, and no mainstream candidates have said they will challenge Biden in the primary.
According to Elaine Kamarck, a senior scholar in the Governance Studies department at the Brookings Institution, the Democratic leadership has, for the most part, put aside reservations about Biden's advanced age and demonstrated party unity thus far.
Simon Rosenberg, president and founder of the left-leaning New Democrat Network think tank, believes that Biden's solid showing during his first term will be a potent draw for voters, Al Jazeera reported.
"The bottom line is Joe Biden's been a good president. He's gonna have a strong case for re-election," Rosenberg stated.
Despite this, Biden has received only moderate support in recent surveys. According to a recent NBC News poll, only 26% of Americans believe the president should run for reelection. The remaining 70% of respondents felt he shouldn't, with almost half citing Biden's age.
That poll also showed 51 percent of Democrats were against a Biden re-election campaign, similar to the findings of a recent AP-NORC poll which found 47 percent of Democrats did not want to see Biden run again.
Other polls, on the other hand, point to the possibility of a close contest in the general election, whether Biden meets Trump or Florida Governor Ron DeSantis, who is regarded as a leading Republican opponent despite having yet to declare his campaign.
DeSantis had a slim lead over Biden in a hypothetical contest, receiving 48 percent of the vote to Biden's 45 percent, according to a Wall Street Journal poll of 1,500 respondents published this month.
The Democrat had better odds in a hypothetical face-off against Trump, who trailed behind Biden by three percentage points.
Rosenberg believes both Trump and DeSantis represent a continued trend towards so-called "Make America Great Again" (MAGA) candidates on the Republican side of the political spectrum.
A reference to Trump's 2016 campaign tagline, the acronym MAGA has come to represent populist conservative politics in the U.S.
But before election day, candidates like Trump, who embodies the MAGA philosophy, must overcome substantial obstacles. Trump in particular is currently facing a number of legal issues.
Additionally, Biden has previously demonstrated that he can surpass Trump in a number of crucial Rust Belt states. He defeated Trump in Pennsylvania, Wisconsin, and Michigan in 2020. These states had historically been Democratic strongholds and had previously leaned Republican in 2016.
Additionally, Biden won Georgia and Arizona, making him the first Democrat to do it since the 1990s.
© 2023 Latin Times. All rights reserved. Do not reproduce without permission.