After U.S. President Joe Biden's announcement of new migrant policies on Thursday that includes expanding Trump-era Title 42 restrictions and allowing more migrants into the country legally, politicians and activists have expressed mixed reactions to the updated policy.
The new announcement also includes a policy that will allow 30,000 migrants from Cuba, Nicaragua, Haiti, and Venezuela to be flown in every month from their country to the U.S., in what appears to be an attempt to placate the pro-immigration Democrats in the party, according to CNN.
The new policy will also reportedly ship out 30,000 a month who did not go through the legal process to Mexico; Biden's advice to migrants have been to stay in their country and work through legal means, "do not – do not – just show up at the border. Stay where you are and apply legally."
Biden's expansion of the Title 42 policy that was put in during the Trump administration is an attempt to placate Republicans and other politicians in border cities who have complained about the increasing influx of people attempting to cross the U.S. border, Reuters reported.
"This new process is orderly, it's safe and it's humane," Biden said, describing the new processes in place. He then criticized many of the politicians complaining about the problem as "[continuing] to demagogue this issue, and reject solutions," saying that while both of the policies are temporary solutions, "[it's] important to step back and see the bigger picture."
The announcement of the new policies has largely been mixed, with the Mexican government, which has been dealing with the migrant crisis as well, welcoming the new decision positively, while politicians like judge John Paul Schuster claims that the new policy "won't even really be effective."
Immigration activists have also been mixed on the response, with Sunil Varghese, the policy director of the International Refugee Assistance Project, saying that the new policy "does not obscure the fact that the Biden administration is illegally and immorally gutting access to humanitarian protections" for refugees already in the border.
Some activists, like The League of United Latin American Citizens, have been more positive in their reception to the new policies, with leader Rudy Rosales calling the new announcement a "baby step" in the right direction, News 4 San Antonio reported.
"Time will tell," he said. "At this point, and at this juncture, nothing else seems to be working right?"
National Association of Manufacturers President Jay Timmons reportedly welcomed the shift in policy as a way of boosting the waning employment numbers of the manufacturing sector in the country, "with 779,000 open jobs and not enough Americans to fill these vacancies."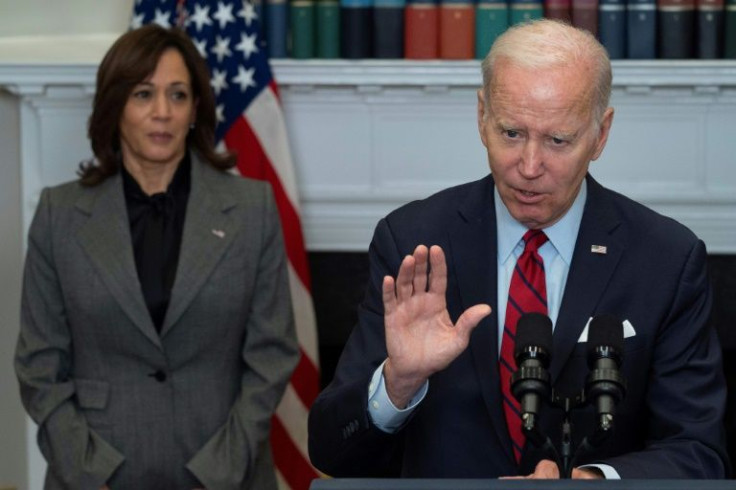 © 2023 Latin Times. All rights reserved. Do not reproduce without permission.