Fully vaccinated Americans are now free to gather and conduct activities outside their homes without wearing a mask. On Tuesday, US President Joe Biden lifted the guidelines on wearing a mask outdoors earlier before his Congress address the following day. He was also grateful to the citizens for their contribution to the progress that the country made as Covid-19 cases are decreasing.
According to the United States Centers for Disease Control And Prevention (CDC), citizens can now enjoy activities that they had stopped doing as long as they got full shots of vaccine against Covid-19. "If you haven't been vaccinated yet, get a vaccine as soon as you can," CDC said.
About 50.4% of US adults have got their first shot of Covid-19 vaccine, claimed CDC.
According to Reuters new Covid-19 cases dropped 16% in previous week. Besides, the White House is doing its best to overcome its citizens' hesitation on getting vaccinated. But the CDC also warned that people should still see potential risk to others before going out without masks. However, data on whether vaccinated people can spread infection to those who did not receive their shots is limited.
Wearing face masks have been considered one of the most simple but effective ways of controlling the coronavirus transmission. Biden encouraged Americans, especially the youth to get their dose of vaccine, making sure that lifting the mask guidelines is one great reason to get vaccinated.
"So, for those who haven't gotten their vaccination, especially if you're younger or thinking you don't need it, this is another great reason to go get vaccinated," Biden said.
Before the official announcement of the new mask guidelines, US Health and Human Services Secretary Xavier Becerra stated on CBS This Morning, ""The message is clear. You're vaccinated; guess what, you get to return to a more normal lifestyle. If you're not vaccinated, you're still a danger. You're still in danger as well." He concluded by saying, "So get vaccinated."
Meanwhile the CDC Director Dr. Rochelle Walensky also said on Tuesday that although vaccinated people can enjoy outdoor activities without a mask, they still recommend putting it on while in crowded outdoor settings and venues.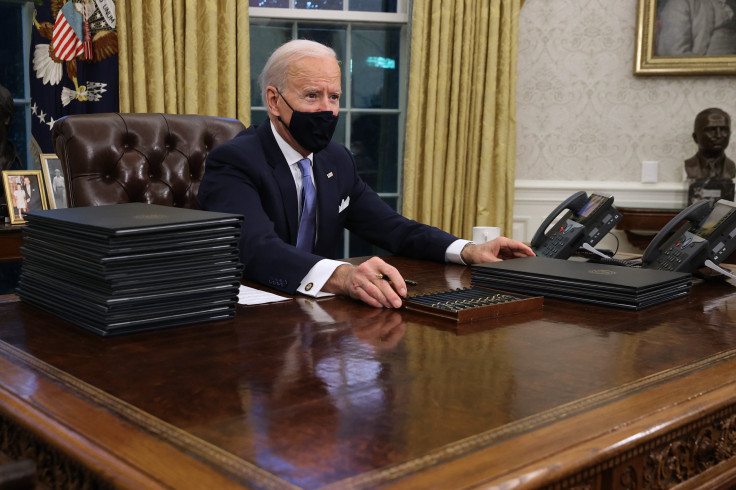 © 2023 Latin Times. All rights reserved. Do not reproduce without permission.