President Joe Biden made another gaffe during a speech when he called the late baseball player Satchel Paige as "the great negro."
During his speech at Arlington National Cemetery, Virginia Thursday, he was honoring Army veteran Donald Blinken, a former US Ambassador to Hungary, and Antony Blinken, father of Secretary of State, reported Fox News.
Then he narrated a story about Paige, who played in the "Negro leagues" before moving to Major League Baseball decades ago. Biden said that he adopted the "attitude of the great negro at the time, pitcher of the Negro leagues, who went on to become a great pitcher in the pros in Major League Baseball after Jackie Robinson. His name was Satchel Paige."
The President shared that Paige on his 47th birthday pitched victory against Chicago, and the media went in and said, 'Satch is amazing, 47 years old, no one has ever pitched a win at age 47. How do you feel about being 47?' He said, 'Boys, that's not how I look at it.' And they said, 'How do you look at it, Satch? And he said, 'I look at it this way, How old would you be if you didn't know how old you were?'" The 78-year-old President joked that he's only 50 and the elder Blinken, 95, is 47 years old.
The video is now trending on Twitter where people are divided over his comments. One said that at the time, it was called the Negro League so she thinks Biden was just talking in historical context, which is the right thing to do. Another noted that there was nothing wrong with what he said. But one said that he gets people saying the context is he is talking about the "negro leagues" at the time, but did Biden need to refer to Paige as the "great negro at the time"? He asked couldn't Biden have said a great "black or African American who played in the negro leagues before moving into the MLB?"
The speech came after alleged reports of Biden breaking wind "loudly" in the presence of Duchess Camilla Parker Bowles at the COP26 summit in the UK, and she "hasn't stopped talking about" Biden's "long fart" as it was "impossible to ignore." A source told Daily Mail that the Duchess of Cornwall was taken aback to hear him break wind while they talked at the global climate change event in Glasgow, Scotland last week.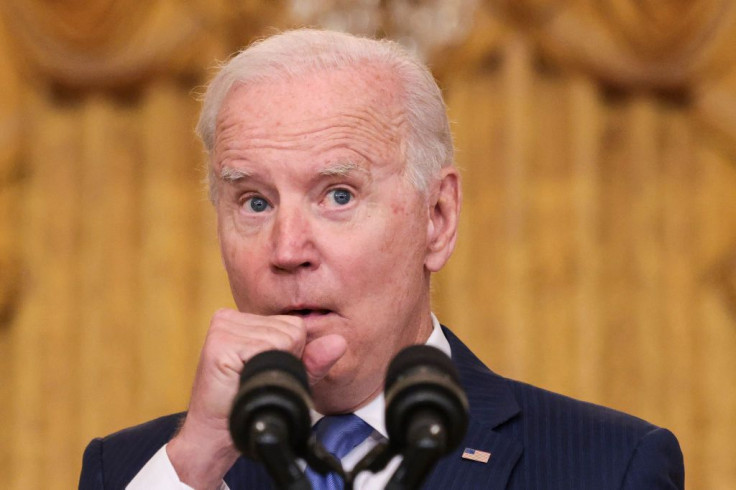 © 2023 Latin Times. All rights reserved. Do not reproduce without permission.