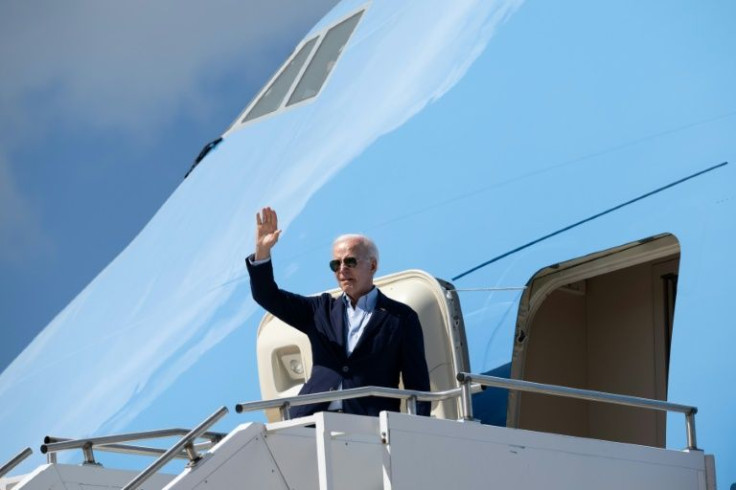 President Joe Biden, 80, will reportedly join the White House race by formally announcing the launch of his presidential re-election campaign next week.
The Washington Post reported that he and his team are making plans to drop a video announcement on Apr. 25. It is the four-year anniversary of the beginning of his successful 2020 campaign.
Advisers have said for months that no formal timetable had been finalized to launch his campaign, but they have long eyed Apr. 25 as an informal target, as per NBC News.
But sources said that it could be delayed even further.
Biden is currently the oldest president in the history of America, and he would be 86 if he is re-elected and leaves office in January 2029.
He has long said that he plans to run for re-election, and his wife Jill Biden said in February that her husband would try for a second term, according to New York Post.
She reportedly started preparations for Biden's run in September 2022, along with White House advisers Jen O'Malley Dillon, Anita Dunn and Mike Donilon.
The timing of when to announce his 2024 run is said to have been a source of debate among his team members.
His close allies and advisers had said that they didn't expect him to formally announce his candidacy before this summer. Some of his team members reportedly pushed to hold off until sometime after the beginning of the third political fundraising quarter July 1.
The second political fundraising quarter ends June 30, so it gives the President only over two months to reap post-announcement donations if his campaign launches this month.
The method and timing of the announcement are similar to how the Obama-Biden ticket launched its re-election bid in 2011. Dillon and Dunn have worked on former President Barack Obama's re-election effort. A source said that other operatives expected to take roles in the 2024 campaign have been gearing up for the launch. Top advisers have been reportedly sending signals in recent days to "get ready."
Biden's re-election bid has the potential to set up a 2020 rematch with former President Donald Trump, who announced his plans for the 2024 election on Nov. 15.
So far, self-help guru Marianne Williamson and anti-vaccine advocate Robert F. Kennedy Jr. have launched 2024 bids for the Democratic nomination.
© 2023 Latin Times. All rights reserved. Do not reproduce without permission.