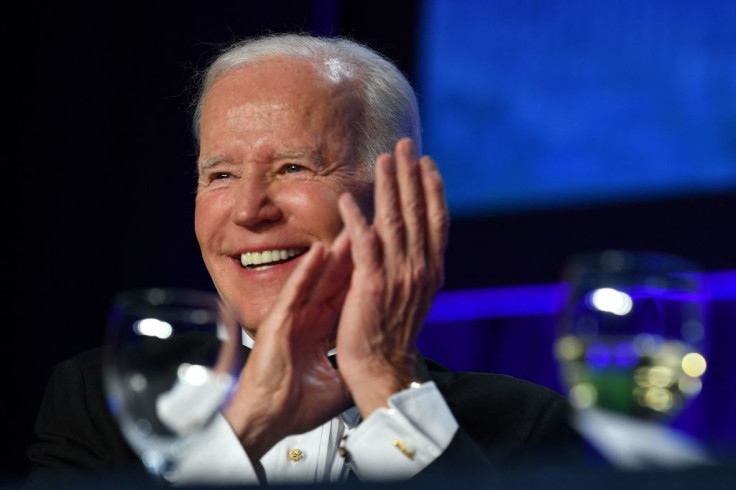 President Joe Biden shared his White House race plans Monday.
He told "TODAY" show co-host Al Roker that he plans on running, but "we are not prepared to announce it yet."
The 80-year-old has frequently stated his plans to run for re-election in 2024.
Last year, during a private conversation at the White House, the President told the Rev. Al Sharpton that he will try for a second term, reported NBC News.
The civil rights leader had shared this with his National Action Network staff in Washington.
According to an official from the National Action Network, Biden said in 2022 while he posed for a photograph in the Roosevelt Room with Sharpton that he is "going to do it again."
Sources said that top White House advisers are working on making final decisions on launching his re-election campaign.
There are many considerations in the decision-making process. One of them is that no major Democratic challenger has emerged till now. Another is that former President Donald Trump, who is running for the Grand Old Party nomination, has been indicted.
Democratic power brokers have indicated that they are supporting Biden's re-election bid even though he has not officially declared his intention to participate in the White House race.
Biden's comment on the 2024 election comes as he broke with progressives on some major issues ahead of the expected launch of his 2024 Presidential campaign. They include crime, environment and immigration policy. However, Democrats have said that they plan to stick with Biden, who is the oldest U.S. president in history, heading into 2024.
If Biden wins again, he would be 86 years old at the end of his second term.
Biden had said in the past that by delaying the announcement, he is trying to avoid some of the financial burdens of the campaign that would be triggered.
According to Business Insider, the 2024 field is just growing. Some in the Republican party observed that candidates are waiting longer to declare than in past elections.
Topping the list is Florida Governor Ron DeSantis, who is the only candidate who polls near Trump's level in the Republican primary. The Governor is not expected to announce his participation in the race until after Florida's legislative session ends in May.
© 2023 Latin Times. All rights reserved. Do not reproduce without permission.