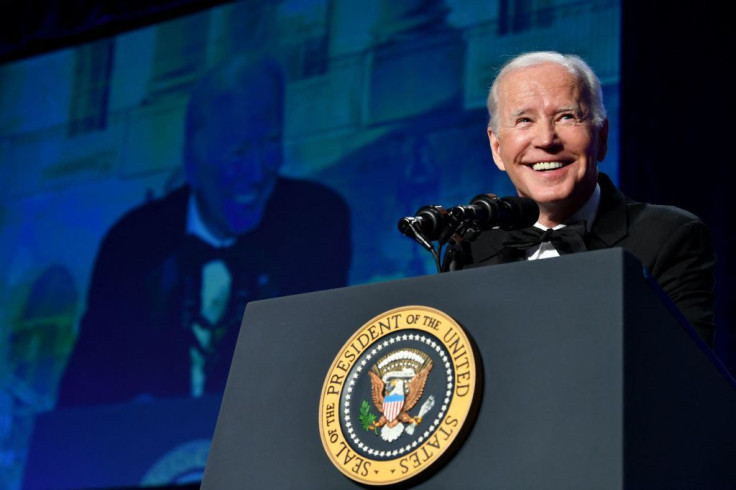 US President Joe Biden took a swipe at former President Donald Trump at the White House Correspondents' Dinner that returned after it was hosted in 2019.
On Saturday, Biden noted that no US President had attended the annual event since Barack Obama did in 2016, reported Huffington Post.
At the event, the President faced friendly mocking in front of an audience of journalists, according to BBC. It was called off in 2020 and 2021 because of coronavirus, and Trump boycotted it throughout his Presidency. The former President did so due to his long-standing beef with the press.
Biden said that America has a "horrible plague," and it was "followed by two years of Covid." According to CNBC, he also told an audience of 2,600, consisting of journalists, government officials and celebrities, that if his predecessor (Trump) "came to this dinner this year. Now that would really have been a real coup."
He also mocked members of the press, Republicans and even himself. Biden said that he was excited to be at the dinner with the "only group of Americans with a lower approval rating than I have," and he thanked the "42% of you who actually applauded."
He also referenced Fox News' aggressive anti-vaccine posturing. He noted that each of the network's journalists who attended the dinner were "vaccinated and boosted."
He goofed that "Republicans seem to support one fella, some guy named Brandon," which was a winking reference to the coded insult against him that has become a Make America Great Again (MAGA) favorite. He said, tongue-in-cheek, that Brandon is "having a good year, I'm kind of happy for him."
He later insisted that he wasn't there to attack the Grand Old Party (GOP), saying that it's "not my style." He noted that there's nothing he can say about the GOP that House Minority Leader Kevin McCarthy "hasn't already put on tape." He was referencing to a series of recordings of McCarthy in the aftermath of the US Capitol riot that happened on Jan. 6, 2021.
During the speech, Biden warned of the "gravest of threats" to democracy and stressed the importance of the press. He said that a poison is running through American democracy, and that "all this taking place with disinformation massively on the rise." Biden shared that the truth is "buried by lies, and the lies live on as truth."
He added that what's clear is that "a free press" matters "more than you ever did in the last century." He told the journalists to seek the truth as best they can, "not to inflame and entertain, but to illuminate and educate."
Biden also took to Twitter where he mentioned that he has "always had respect for the press."
He tweeted that he has, but he "can't say enough about how much respect I have after their reporting in Ukraine." According to him, the journalists reporting from Ukraine, which is being attacked by Russia, are "risking their lives every single day to make sure the world hears the truth."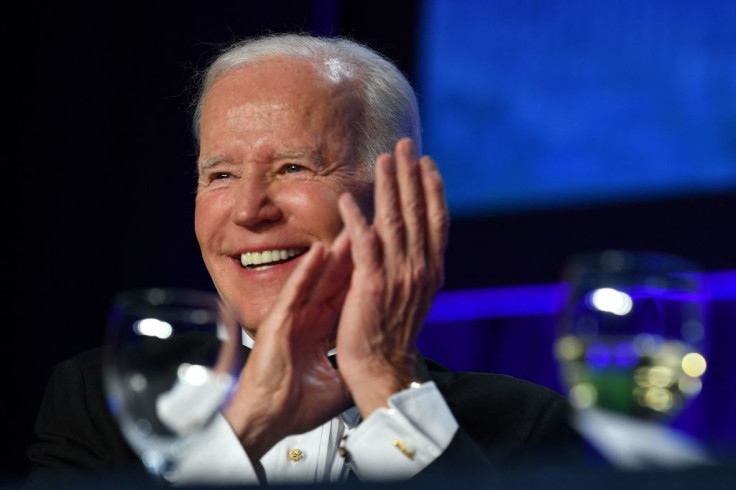 © 2023 Latin Times. All rights reserved. Do not reproduce without permission.