Hollywood actor Anthony Mackie is putting his celebrity influence to good use. The 41-year-old opened up about how he believed that the Marvel Cinematic Universe was lacking in diversity -- on screen and off it.
"We have the power and the ability to ask those questions. It really bothered me that I've done seven Marvel movies now where every producer, every director, every stunt person, every costume designer, every PA, every single person has been white," said the "Falcon" star, when quizzed about Black Lives Matter, during an impassioned interview with Daveed Diggs for Variety's Actors on Actors issue.
Mackie criticized the presence of just one individual of color, Nate Moore, on the producers' panel. "But then when you do "Black Panther," you have a Black director, Black producer, a Black costume designer, a Black stunt choreographer. And I'm like, that's more racist than anything else. Because if you only can hire the Black people for the Black movie, are you saying they're not good enough when you have a mostly white cast?" he added.
Despite believing that his influence and assertiveness as a leading actor can help push for the dire need to bring about hiring changes, Mackie asserted that he's realistic about his "celebrity voice". "My celebrity voice is definitely not worth more than the regular guy's voice out there fighting for equality for our people," said Mackie. "I don't want to stand on a podium giving some (expletive) speech about me being in "The Avengers," and that now "The Avengers "are here to help!' That's just stupid," he added.
Mackie made his intent clear in terms of what he wishes to do pertaining to his big push with Marvel -- bolster the process in order to hire the best person for the job.
"Even if it means we're going to get the best two women, we're going to get the best two men. Fine. I'm cool with those numbers for the next 10 years. Because it starts to build a new generation of people who can put something on their résumé to get them other jobs. If we've got to divvy out as a percentage, divvy it out. And that's something, as leading men, that we can go in and push for and push the envelope," said Mackie.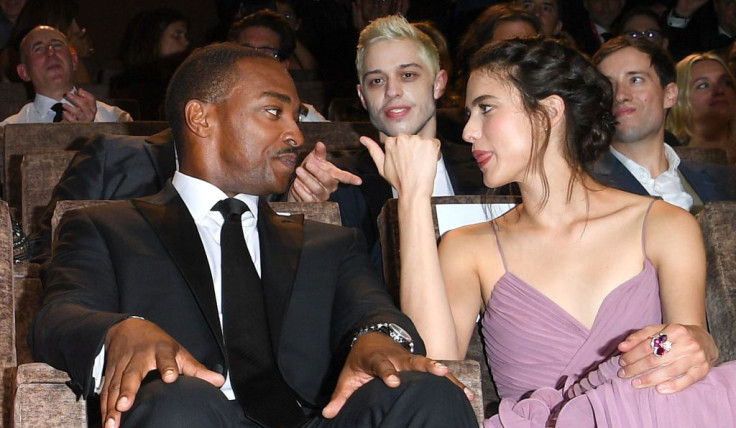 © 2023 Latin Times. All rights reserved. Do not reproduce without permission.