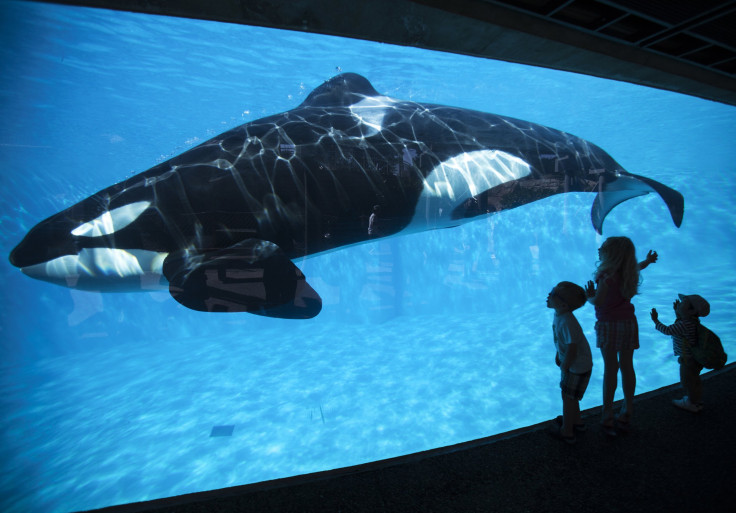 At this point, SeaWorld executives have tried every possible approach to the soul-crushing documentary about the mistreatment of Orcas, "Blackfish." In the beginning they didn't even acknowledge the Oscar winning film. It seemed that during the park's silence, a counter-campaign was being brewed to prove that the allegations in the documentary were utter lies. They called it "The Truth About SeaWorld," but unfortunately they had little to no facts to sustain that "Blackfish" wasn't true. After this, the park's executives denied the fact that the movie had impacted revenues. CEO, Jim Atchinson said, "We can see no noticeable impact on our business," and even implied it had potentially generated more interest in "marine mammal parks."
Last week, SeaWorld finally admitted that they were not immune to the movie's effect. Their press release showed a decrease in revenues, stock was down 20 percent last week and their following quarter doesn't look great either. In addition, the "Orca Welfare Safety Act" proposes that the captivity of orcas and the use for performance or entertainment purposes should be illegal, as they continue to conduct further studies. The bill earned the support of 1.2 million people who signed a petition in its favor. SeaWorld reps reacted to this by stating that the money from revenues helps support many other orcas in the wild and keeps up interest in marine life amongst younger generations.
After the monetary confessions and realizations, SeaWorld is apparently taking action and making a $10 million dollar contribution towards research about the species and has said they will establish an independent committee of scientists to oversee the orca program. Most importantly, the San Diego park is planning to double the size of the orca environment in collaboration with the Blue World Project. The new space will be unlike any other and is expected to be done by 2018. Jared Goodman, People for the Ethical Treatment of Animals director, thinks this is a desperate move which will not save the company. Goodman sustains that, "A bigger prison is still a prison."
© 2023 Latin Times. All rights reserved. Do not reproduce without permission.