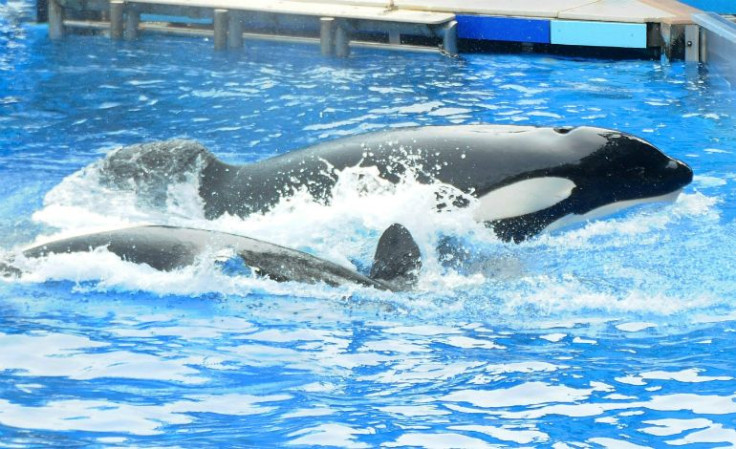 SeaWorld has shared some unfortunate but predictable news; the health of their killer whale, Tilikum; the star of the 2013 controversial documentary "BlackFish," is deteriorating. The aging animal, who weighs 12,000-pound and is 22-foot long, has become increasingly lethargic and is now being treated for what is believed to be a bacterial infection in his lungs.
"Our veterinarians are focused on managing his illness in a way that makes him comfortable and creates an enriching life. Like many older animals facing significant health issues, his condition may continue to fluctuate, and we will keep his friends and fans updated here on SeaWorld Cares," the statement added that the suspected bacteria "is very resistant to treatment and a cure for his illness has not been found."
Tilikum has been popular after he made headlines of dragging his trainer Dawn Brancheau to the bottom of a pool at the park in 2010, where she drowned. "It has been our duty and passion to make sure we give him the utmost care we possibly can," Daniel Richardville, Animal Training Supervisor said. Check out the video below to learn more about the care the animal is receiving.
© 2023 Latin Times. All rights reserved. Do not reproduce without permission.