A new ideation of gods and demigods in the "Blood of Zeus," as critics say, "reforges Greek mythology into an epic battle royale" reinstated adult animation to the world with audiences clamoring for more. Netflix's "Blood of Zeus" had fans of Greek Mythology hooked on this fresh take of the lore, and viewers can't help wonder when will season 2 be out?
Showrunners Charley and Vlas Parlapanides announced in December 2020 that a second season was approved by the streaming service. But, so far, there are no updates on its release date. Animation production has been delayed due to the pandemic, so, fans can look forward to this fall or winter of 2021 for announcements.
In theory, the second installment of "Blood of Zeus" might air in 2022. But, what will the second season hold?
In the final episode of season 1, Zeus died and Hera fled, thus, leaving no rulers left in Olympus. Heron, the show's protagonist, defeated Seraphim and was welcomed to Olympus. Meanwhile, Seraphim found himself in the Underworld and pledged his allegiance to Hades.
Popular theories arise that Heron might take up Zeus' role after summoning the Olympian god's lightning to kill Seraphim. But, who knows? Zeus might return and Hera simply fled. It's highly likely that by some divinity Zeus will reclaim his throne and Hera will be back for vengeance if Heron, Zeus' bastard demigod son, will lead Olympus.
As for Seraphim, he might try to escape the Underworld to fulfill wreak havoc against his half-brother. Audiences pointed out also that season 2 might have Hades as its primary antagonist, especially, when there's no god to lord over Olympus. Will Hades rise up and take the throne?
In an interview with Inverse, the Parlapanides brothers said that the three brothers will set up season 2. "Fundamentally, Season 1 is about Heron and Seraphim, and their stories continue in Season 2," Charley said. "But we have a 20-page outline for Season 2, and it's very much a story of Zeus, Hades, and Poseidon. The three brothers."
"We go back to the story of when the brothers divided the three realms of the world," the brother said.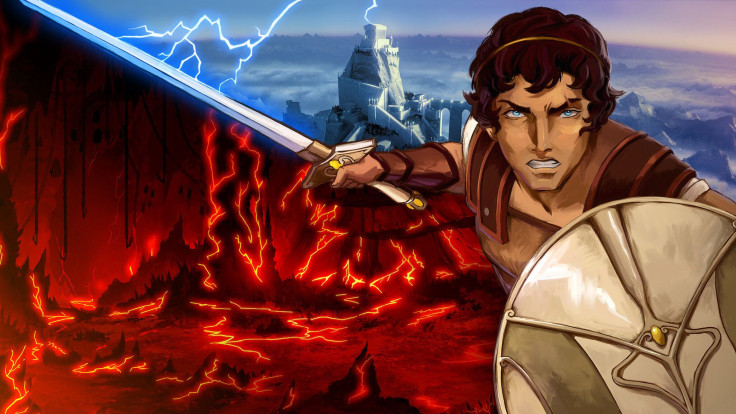 © 2023 Latin Times. All rights reserved. Do not reproduce without permission.