A 4-year-old boy, reportedly kidnapped from his bed while asleep, was found brutally murdered on the streets of Dallas on Saturday, May 15th.
According to authorities, the young boy, identified as Cash Gernon was in a deep sleep, when the suspect, 18-year-old Darriynn Brown, broke in through the back door and took off with him, claimed the child's guardian. She added that the surveillance video captured Brown breaking in and carrying the boy out.
Brown has been charged with kidnapping and theft in connection to Cash's death. He is being held on a $750,000 bail, according to the Dallas Morning News.
"An edged weapon" may have been used in the "violent" death, Police spokesman Albert Martinez said in a statement.
"Even us as police officers, we are shocked," Martinez added. "We're very angry about what has happened to the small child."
Cash's guardian described the boy as "happy-go-lucky" and mentioned that he had a twin brother who is in state custody.
Brown was previously arrested for evading arrest in late April. Court documents highlighted that Brown lived with his parents just half a mile down the road from where Cash's body was found.
The boy's guardian said she had no idea what led Brown to target Cash. Cash did not have any previous connection with the teen suspect, his guardian told the station off-camera.
Cash's body was discovered on the street in the 7500 block of Saddleridge Drive. Antwainese Square, 39, who was jogging in the neighborhood initially thought a dog was lying in the middle of the street before noticing the boy's arms and legs.
"That's when I noticed the baby had ants at the bottom of his feet. So I knew he was deceased then," Square told the Morning News. "It was heart-wrenching because this baby could have been no more than 5."
Some nearby residents who identified Brown reported to the station that he was regularly seen in the city's Mountain Creek section.
"Hard to believe," neighbor Jose Ramirez said about the incident. "I don't think [Brown] was in his right mind."
Brown's stepfather declined to comment on the incident.
"It's just so sad that someone woke up this morning and lost their child without a warning," Katie Guillen, Cash's neighbor, told WFAA. "How do you throw away someone's body like he's nothing? He's someone's kid."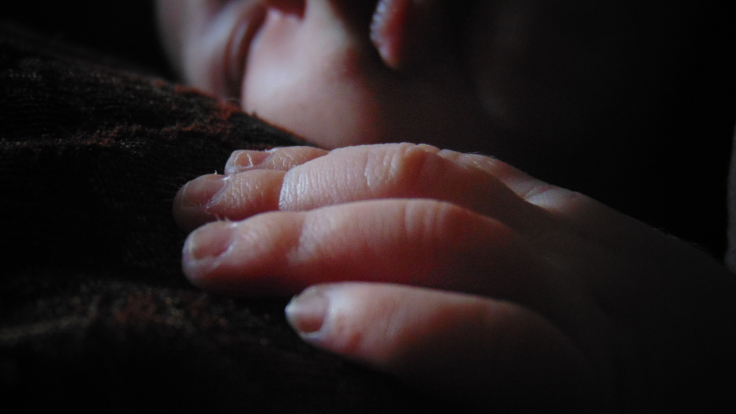 © 2023 Latin Times. All rights reserved. Do not reproduce without permission.