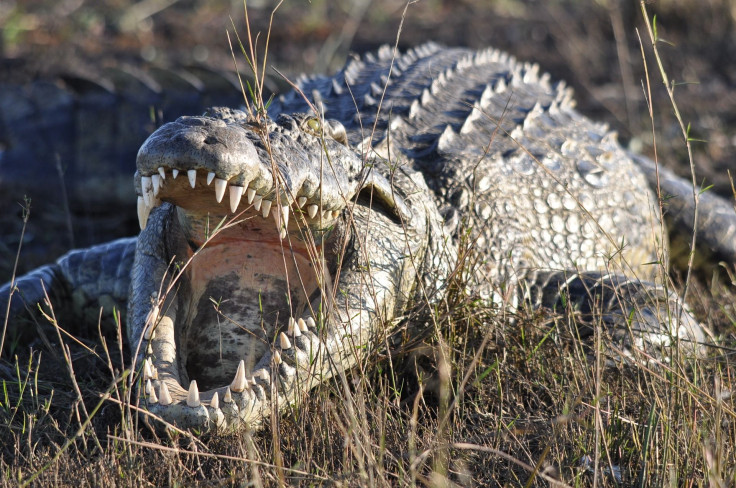 An Australian man's body was discovered inside a crocodile after he went missing while fishing with friends.
The 65-year-old Kevin Darmody was last spotted on Saturday in Kennedy's Bend, a well-known saltwater crocodile habitat in a far-flung area of northern Queensland.
Police euthanised two sizable crocodiles down after a two-day search of the region and discovered human remains.
Police described Darmody's "tragic ending" as such. There will be a formal identifying procedure used.
Darmody was a seasoned fisherman and a well-respected local in Cape York.
Approximately 1.5 km (0.9 miles) from where he was last seen, the two crocodiles, which were shot dead on Monday, measured 4.1m (13.4 feet) and 2.8m in length.
Only one of the reptiles had human remains inside of it, but wildlife officers think both were involved in the incident.
The fishermen who were with Darmody at the time did not witness the incident but did hear him yell and then hear a huge splash.
"I raced down... but there was no sign of him, just his thongs [flip-flops] on the bank and nothing else," his friend John Peiti told the Cape York Weekly.
In Australia's tropical north, crocodiles are plentiful, although assaults are uncommon. Only 13 fatal attacks have occurred in Queensland since records have been kept in 1985, according to Darmody's death, BBC reported.
A fisherman was killed by a crocodile in similar circumstances on Queensland's Hinchinbrook Island in 2021, and there were also fatal attacks in the state's far north in 2017 and 2016.
Since a ban on hunting in 1974, Queensland's crocodile population has rebounded from a low of some 5,000 animals to around 30,000 today.
A 2019 report suggested an average of 1.7 adult crocs living in each kilometre of the river surveyed.
Under Queensland's management programme, "problem crocodiles" are removed from areas where they threaten public safety and, in rare instances, euthanised.
Those numbers are dwarfed by Australia's Northern Territory (NT), which is home to the world's largest wild crocodile population of some 100,000 reptiles.
Despite awareness programs urging people to be "crocwise" around waterways, there were 1-2 crocodile attack-relate fatalities in the Territory annually from 2005 through 2018, although none have happened since.
© 2023 Latin Times. All rights reserved. Do not reproduce without permission.