Brazilian President Jair Bolsonaro welcomed Rolando Alexandre de Souza as the new federal police chief at Brazil's intelligence agency Abin Wednesday, April 29.
The latest developments arose amid speculations surrounding Bolsonaro's agenda—the president reportedly harbored a deep desire to meddle with sensitive investigations, owing to which he originally wanted Alexandre Ramagem, his sons' ally, to step into the position of a top cop.
Bolsonaro's former Justice minister Sergio Moro was ousted from his position earlier this month. Moro, whose abrupt removal sparked widespread fury directed at the president, compounded by the angst against Bolsonaro owing to his muddled approach while dealing with the crisis in the face of the pandemic, took an untoward turn after the powerful minister hurled murky accusations against the President amid investigations to prosecutors and police on Saturday during an investigation that was green-lit by the Supreme Court.
Bolsonaro maintained that three army generals in Bolsonaro's cabinet were aware of his pressure on the federal police. On Monday, a request for a further probe was initiated by Brazil's top prosecutor, who asked the Supreme Court for the authorization to testify Moro's accusations.
The far-right president hasn't had a smooth sailing run in the recent past, as he drew the ire of millions of Brazilians who lost livelihood and lives due to the coronavirus outbreak. Bolsonaro touched a raw nerve after dropping a series of insensitive comments on being prodded about the distressing death toll in Brazil. Currently, Brazil records 1,00,000 infected cases and 7000 deaths in total.
Bolsonaro, who has been staunchly against the lockdown practice, deeply condemned its continuation in a speech outside his presidential palace in Brasilia on Sunday. The country clocked in 101,147 confirmed COVID-19 cases by Sunday, as reported by the Brazilian health ministry. While a steep rise to 275 deaths from the global health crisis was recorded in the last 24 hours.
What's even worrisome to note is that experts believe that the numbers could be far from accurate, as there's a large chunk of undetected cases owing to the lack of adequate testing facilities and severe financial crunch among Brazilians who've lost jobs in the past couple of months.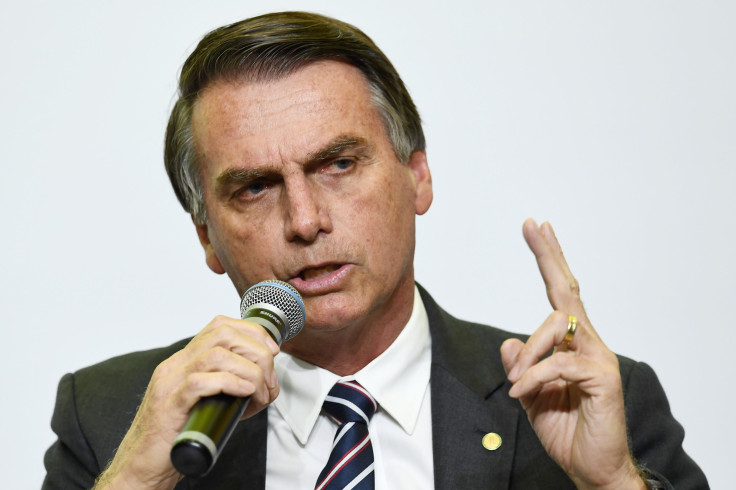 © 2023 Latin Times. All rights reserved. Do not reproduce without permission.