Brazil's President Jair Bolsonaro continues to thumb his nose at any allegation that threatens his personal views of the novel coronavirus outbreak. Actress Cris Bernart was the latest in line to experience Bolsonaro's wrath after she accused the leader of downplaying the severity of the global health crisis and causing irrevocable losses to millions of Brazilians.
"Get out of here, you have already been heard," said Bolsonaro said in the video shared on social media by a supporter, only to be taken down eventually. "You can see, you have this character speaking rubbish here," added the president. The entire incident occurred on Wednesday morning, when a crowd, including Bernart, flocked outside his official residence.
Brazil continues to grapple under the pandemic, occupying the third spot in the list of countries that are worst-affected by the outbreak. The country has logged in 38,000 COVID-19 cases and has one of the highest death tolls in the world. Bolsonaro, who has been slammed for terming the highly contagious virus a "little flu", drew nationwide fury after dishing out a series of inflammatory comments in the past.
Bernart accused Bolsonaro of having downhearted scores of people like her who vested him with power to a great deal by not taking accountability for the large-scale deaths in the country. Bernart, who turned up wearing a mask, claimed that her faith in his promises was shattered after Bolsonaro began to fall back on his words amid the crisis. She also revealed that she had backed his 2018 presidential campaign and was distraught by the current state of affairs in Brazil.
Bolsonaro garnered widespread flak for pressing local governments to ease lockdown restrictions despite the gnawing surge in the COVID related cases, in a desperate bid to reopen the economy.
The Sao Paulo government made an official reveal on June 11 about Brazil's Instituto Butantan collaboration with the Chinese laboratory Sinovac Biotech in a bid to bring forth a possible cure (vaccine) against COVID-19. It is believed that 9000 Brazilians will partake in clinical trials for testing the vaccine in question, which will be available in the first half of 2021, if deemed a success.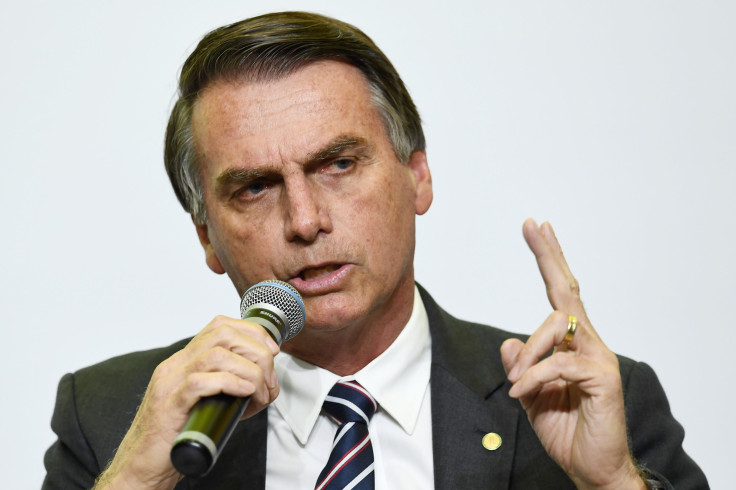 © 2023 Latin Times. All rights reserved. Do not reproduce without permission.