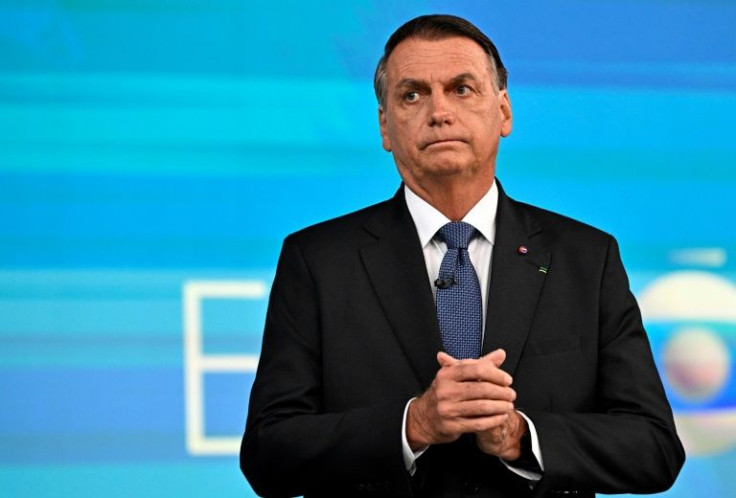 Former Brazilian President Jair Bolsonaro allegedly reached out to a Brazilian hacker and asked if he could hack into electronic voting machines ahead of the 2022 election.
The hacker, Walter Delgatti Neto, made the claim on Thursday as he gave his testimony to the Joint Parliamentary Commission of Inquiry (CPMI), a congressional inquiry set up earlier this year to probe Brazil's election results and the storming of governmental buildings on Jan. 8.
Neto testified that during a meeting with Bolsonaro in August 2022, the former president offered to pardon him if he got into legal trouble for hacking into the machines, CNN reported.
Neto said the former Brazilian leader told him to "rest assured that if by chance someone arrests you, I will have the judge arrested."
He also claimed that Bolsonaro told him he would "receive a pardon if the arrest was for actions related to the electronic voting machine."
During the Thursday hearing, Neto said he was expected to build a fake code for voting machines. The code would allow for a vote that was intended for one candidate to go to another one.
It was to be done as a way to "expose the fragility" of the voting machines.
The plan did not materialize, however. Neto said the source code for the electoral system in Brazil is physically located "in a vault room that doesn't have internet access." Therefore, Neto wouldn't be able to access it.
Following his testimony, Fabio Wajngarten, Bolsonaro's defense lawyer, said on Thursday that there has never been a "wiretap, or any illegal or non-republican activity, against any political entity in Brazil by the President's primary circle."
The attorney also said on X, which was previously known as Twitter, that Neto was lying in his testimony when he claimed that he met with Bolsonaro for about one and a half hour.
The lawyer wrote on social media, "I don't know anyone who had an individual meeting with the president that last an hour and a half. I doubt it."
This comes after Bolsonaro was banned from running for office for eight years in June. The decision was made after it was found that the former President abused his powers and peddled "immoral" and "appalling lies" during last year's election. Bolsonaro has denied any wrongdoing in connection with the election.
© 2023 Latin Times. All rights reserved. Do not reproduce without permission.