Brazil's civil police investigators arrested Fabrício Queiroz, a former police officer on Thursday, upon further probe into a corruption scandal involving Bolsonaro's son, Flavio Bolsonaro. The investigation was part of an incisive inquiry surrounding controversies related to Flavio running a racquet during his 15-year stint as a legislator in Rio. Queiroz has allegedly had a vital part to play in the scheme.
Queiroz, who has known president Jair Bolsonaro for over two decades, was arrested after cops barged into a secluded property in Atibaia, a town situated in the outskirts of North of Sao Paolo. The property belongs to Frederick Wassef, a lawyer who represents Bolsonaro and his son Flávio. Queiroz, who was asleep at the time of the arrival of the cops, handed himself over without much fuss. Live helicopter images of Queiroz being taken into custody were broadcast.
Following the arrest, investigators also commenced a search in an address located in northern Rio de Janeiro. Unperturbed by the current state of affairs, Flavio Bolsonaro took to twitter to voice his stance. "I view today's events with serenity," tweeted Flavio on Thursday. "Truth will prevail," he added.
While the recent developments might seem like a bolt from the blue, Cristiano Rodrigues, a political scientist at the Federal University of Minas Gerais inferred that it is very unlikely for the events to wreak havoc on Jair Bolsonaro's administration or lead to his impeachment.
Bolsonaro has been in the eye of the storm for his inflammatory comments amid a steep surge in the COVID cases in the face of a pandemic, which claimed the lives of over 50,000 Brazilians.
"The contrast between Bolsonaro's words and his practices will be educational for voters -- and this will erode his support base even more … because people will feel increasingly like they have been hoodwinked," said Rodrigues as per a media outlet "Bolsonaro's credibility, popularity and his ability to govern will be severely diminished," he added, hinting at how Brazilians feel betrayed by the president's lackadaisical approach and the empty promises made at the time of the election.
Speculations are rife that Flavio had closely associated with a notorious death squad in the past, despite The Bolsonaro family's continual rejections about the same.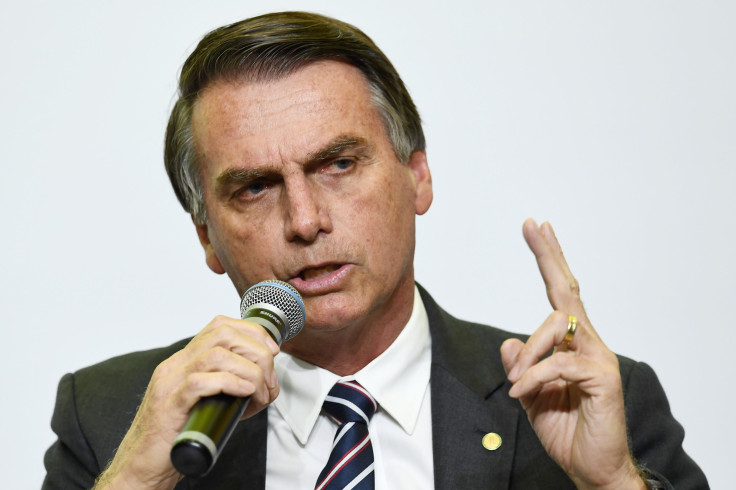 © 2023 Latin Times. All rights reserved. Do not reproduce without permission.