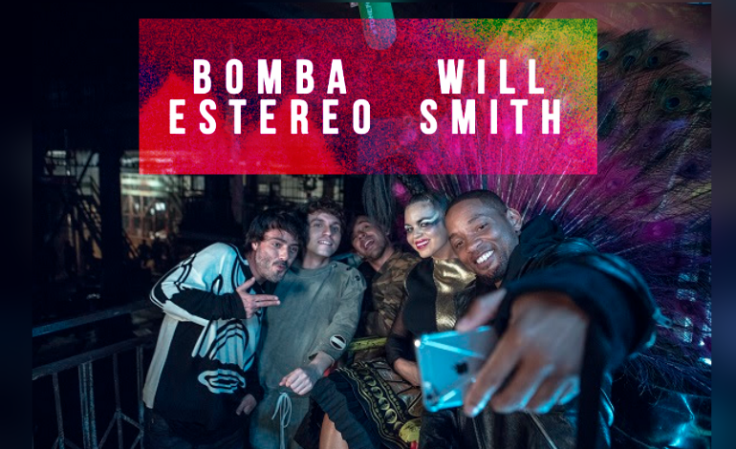 After discovering and instantly falling in love with their eclectic sound during a recent visit to Colombia, Will Smith had no choice but to get in touch with Bomba Estéreo and offer to team up for a new musical project.
The band from Bogota, composed by Simón Mejía, Liliana Saumet and Julián Salazar, is distinguishably known for their "electro tropical" and "psychedelic cumbia" rhythms ---a style that captivated Will from the get-go. Bomba, who is currently nominated for "Record of the Year" in the 2015 Latin GRAMMYs with their single "Fiesta," have released a remix of their nominated track featuring the renowned actor and rapper.
"When I was told that Will Smith wanted to collaborate on a remix with Bomba, I couldn't believe it," says Simón, Bomba Estéreo's founder/multi-instrumentalist in a statement released by Sony Music. "This opportunity to work with Will was beyond anything we have dreamed of. It's not a traditional featuring - it's just magic," he added.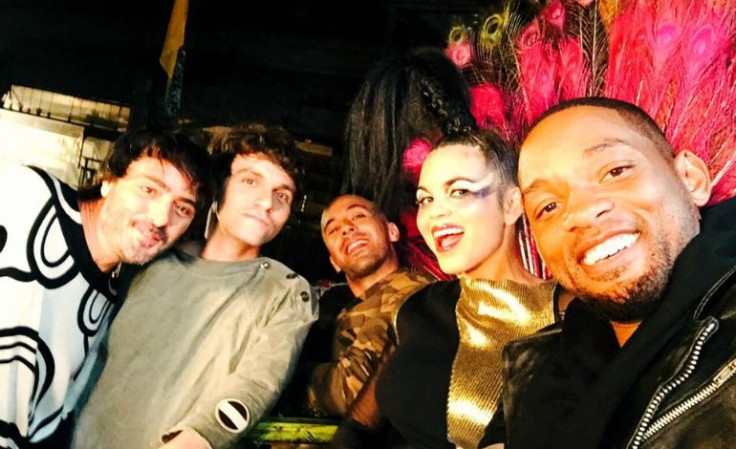 A music video for the remix was recently filmed in Los Angeles and will be released shortly. "We all had a blast together at the video shoot and we want to thank Will for being so warm and such a pleasure to work with... and for rapping in Spanish!"
The "Fiesta" remix marks Smith's return to music after a 10-year hiatus following his 2005 studio album "Lost and Found." The Academy and Grammy award-winning star recently expressed his excitement on social media, congratulating the Colombian group for their Latin Grammy nod.
BOMBA ESTEREO NORTH/SOUTH AMERICAN TOUR DATES
Oct 11 - III Points Festival - Miami, FL
Oct 29 - Regency Ballroom - San Francisco, CA
Oct 30 - Santa Barbara Bowl - Santa Barbara, CA
Oct 31 - Revolution Fest - Puebla, MX
Nov 5 - Paper Tiger - San Antonio, TX
Nov 6 - Fun Fun Fun Fest - Austin, TX
Nov 8 - Mega Land - Bogotá, Colombia
Nov 28 - TBA - Mexico City, Mexico
Dec 7 - Sonar Festival - Bogotá, Colombia
© 2023 Latin Times. All rights reserved. Do not reproduce without permission.