The search for the new Prime Minister of the United Kingdom continues on Monday, as former Johnson cabinet member Rishi Sunak leads the race while Boris Johnson appears to campaign against Sunak while spreading anti-EU conspiracy theories to the public.
The Conservative Party's third ballot for Prime Minister has continued to increase Sunak's lead to the position with 115 votes, up from his 101 votes in the second ballot. Sunak is followed closely by Minister of State Penny Mordaunt, who appears to be trailing behind on the last ballot with less than 100 votes overall, according to the BBC.
Sunak was the Chancellor of the Exchequer during Boris Johnson's administration, and among his achievements is keeping the U.K.'s economy afloat during the COVID-19 pandemic through a massive spending campaign, and being one of the first ministers to resign to show a lack of support against Johnson, which directly led to him resigning as Prime Minister.
While Sunak appears to be gaining momentum in his bid to become Prime Minister, the outgoing leader Boris Johnson himself appears to be quietly campaigning behind the scenes against him, urging many members and leaders of the Conservative Party to not back Sunak, NDTV reported.
"The whole No.10 [Downing Street] team hates Rishi. It's personal. It's vitriolic. They don't blame Saj [Sajid Javid] for bringing him down. They blame Rishi. They think he was planning this for months," an insider source claimed.
Johnson himself, meanwhile, seems to be trying to cement a standing legacy with his contribution to Brexit, as he peddled a conspiracy theory about how "the Deep State" will attempt to return the United Kingdom into the European Union, the Huffington Post reported.
"Some people will say as I leave office that this is the end of Brexit, oh yes, and the leader of the opposition and the deep state will prevail in its plot to haul us back into alignment with the EU as a prelude to our eventual return, and we on this side of the House will prove them wrong, won't we?" he said.
Keir Starmer, the leader of the opposition, has gone on record that he and his fellow opposition members will not be overturning the Brexit decision despite their past resistance to the concept.
"There are some who say 'We don't need to make Brexit work. We need to reverse it'. I couldn't disagree more," Starmer said. "Because you cannot move forward or grow the country or deliver change or win back the trust of those who have lost faith in politics if you're constantly focused on the arguments of the past."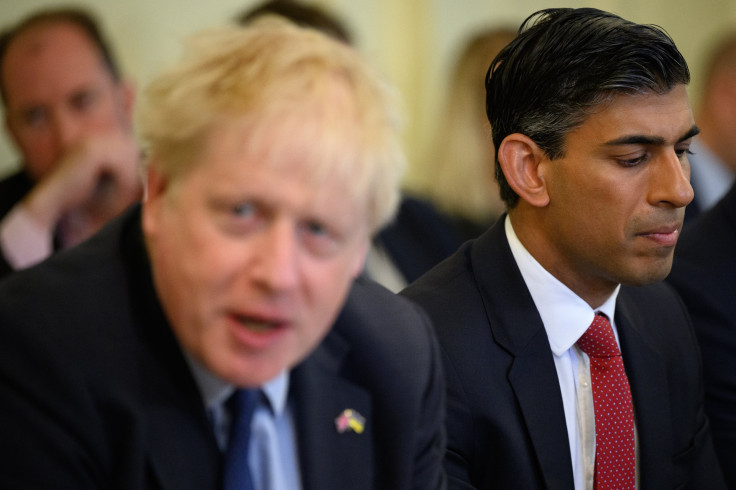 © 2023 Latin Times. All rights reserved. Do not reproduce without permission.