It seems like former Chancellor Rishi Sunak might replace Boris Johnson as he won the first round of voting by Members of Parliament to choose the next Conservative leader and Britain's Prime Minister.
Sunak got 88 votes followed by Trade Minister Penny Mordaunt (67 votes) and Foreign Secretary Liz Truss (50 votes), reported BBC. Lawmaker Kemi Badenoch got 40 votes followed by Tom Tugendhat (37 votes) and then Suella Braverman (32 votes). Former health secretary Jeremy Hunt and Chancellor Nadhim Zahawi were eliminated from the race to be Britain's next Prime Minister.
Thursday saw another round of voting with five candidates remaining after Attorney General Suella Braverman was knocked out. Sunak won 101 votes, Mordaunt followed closely behind with 83 votes, and Truss came in third position with 64.
By the end of next week, the field is expected to be narrowed to two. Then around 160,000 Tory members will decide which candidate they want to become the next party leader as well as Prime Minister. Finally, the result will be announced on Sept. 5.
The five hopeful candidates are now looking for support from the Members of the Parliament who backed Zahawi and Hunt. Hunt shared that he would be supporting Sunak, who quit as chancellor last week in protest at Johnson's running of the government, in the race. Sunak said that he felt "great" about the latest result.
The candidates are competing to replace Johnson. Last week, he quit as Conservative leader amid a party revolt that was triggered by months of ethics scandals. Until his replacement as party chief is chosen, he will remain in office as a caretaker Prime Minister.
Meanwhile, Sunak dismissed suggestions on Thursday that he was too rich to run the UK during an economic downturn. He said that he had the experience of taking on tough challenges as well, reported Reuters. The former finance minister whose resignation helped to trigger the fall of Johnson's government said that he he did not judge people by their bank accounts. He judged them by their character and hoped that others would do the same.
He was asked if he understood the financial pressures in the UK. He said that when the coronavirus pandemic hit, he understood full well the "impact it could have on millions of people up and down the country."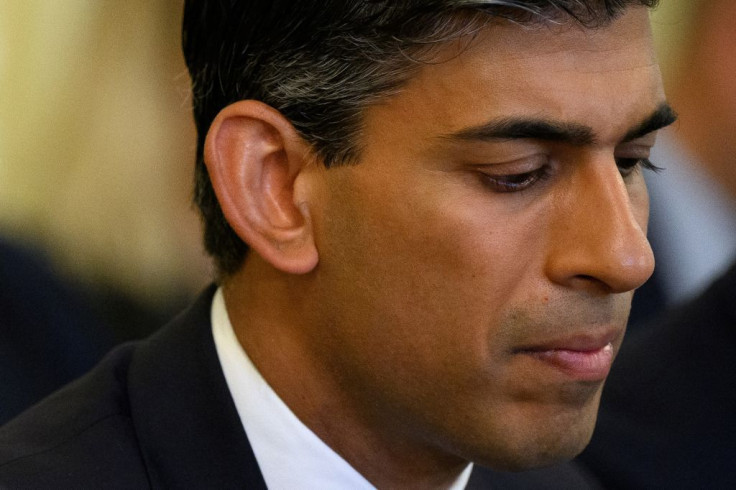 © 2023 Latin Times. All rights reserved. Do not reproduce without permission.