As British Prime Minister Boris Johnson bows to the pressure of the public and his party to resign from his position, the Conservative Party–also known as the Tories–scramble to find a replacement for Johnson as no obvious successors are currently in line.
Johnson, who announced his resignation as the leader of the Conservative Party and the Prime Minister position on Thursday, has been battling scandals for months and narrowly survived a leadership challenge last June, according to Politico.
During the past few weeks, it appeared that Johnson's refusal to move away from the position would trigger a crisis within the government, especially as over 50 ministers resigned from their government positions in a show of no support for the leader. In the end, Johnson accepted the lack of faith from his party despite his desire to stay, The Guardian reported.
Now that he has resigned, however, the process of looking for a replacement Prime Minister appears to be long and shrouded with unknowns. Although the Conservative Party still holds the majority of the British Parliament, there are no obvious successors or replacement for Johnson at the moment, ABC News reported.
A rumored frontrunner for the position is current Defense Minister Ben Wallace; however, with the lack of a clear frontrunner, the search for a new leader may take a while, which reportedly opens up possible shenanigans from Johnson, who has insisted to remain the "caretaker" of the Party until a successor is found.
"I'm hearing from colleagues that they are uncomfortable with him continuing to stay as caretaker," senior party official Nusrat Ghani said. "We have a deputy prime minister … and I think it's important that we have somebody in place that has the confidence of colleagues to put in place an administration that can function."
Many senior Conservative Party officials have found it distasteful for Johnson to continue staying in the Prime Minister position, and some members have publicly expressed that he needs to be removed from power as soon as possible. However, a lack of a caretaker minister may derail such plans in the meantime.
"They have got to be able to demonstrate that he doesn't have their confidence, even for this interim period, and that somebody else does," said Dr. Catherine Haddon from the Institute for Government.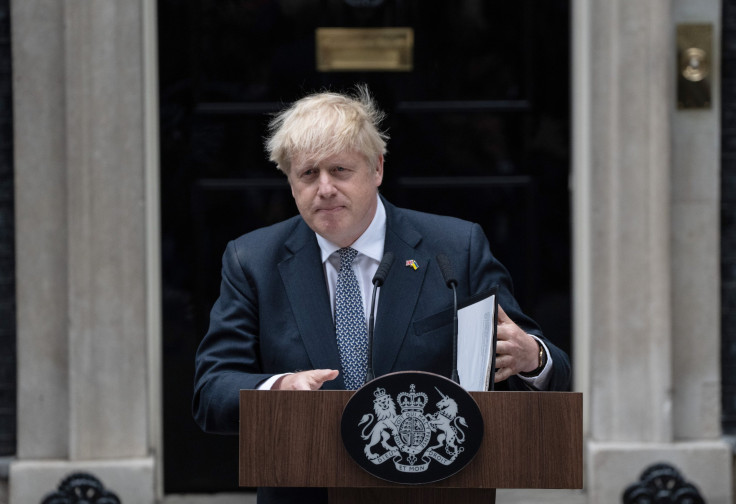 © 2023 Latin Times. All rights reserved. Do not reproduce without permission.