Ukrainian President Volodymyr Zelenskyy expressed hope on Sunday, April 17, that U.S. President Joe Biden will be coming to Kyiv to visit the war-torn area, adding the possibility of a nuclear attack from Russia increases as the attack on the Donbas region commences.
Interviewed by CNN anchor Jake Tapper, Zelenskyy spoke about the possibility of a visit from U.S. President Joe Biden, highlighting the military help and financial assistance that the country has provided them during their battle against the invading Russian forces, according to the Daily Beast.
"I think he will [come]," Zelenskyy said in an interview. "But it's his decision, of course, and about the safety situation, it depends. But I think he's the leader of the United States, and that's why he should come here to see."
Zelenskyy has been visited by other dignitaries during the war in Ukraine, including U.K. Prime Minister Boris Johnson, European Commission President Ursula von der Leyen, and other Presidents and Prime Ministers from various close-by European countries, the New York Post reported.
But a Biden visit is reportedly not in the cards, with the administration considering sending Defense Secretary Lloyd Austin or Secretary of State Antony Blinken to the country in an effort to show further support to the war-torn nation.
"President Biden doesn't currently have any plans to travel to Kyiv. But what I will tell you is he sits in the Oval Office and in the Situation Room on a daily basis, organizing and coordinating the world when it comes to the delivery of weapons," White House National Security Adviser Jake Sullivan said.
During the interview, Zelenskyy also spoke about the belief that Russia may attack Ukraine with nuclear weapons as the country continues to experience defeat and resistance even in the Donbas region where Russian separatists are believed to be fighting on Putin's side, another New York Post article reported.
"We shouldn't wait for the moment when Russia decides to use nuclear weapons​.​ … We must prepare for that​," he said during another interview.
The U.S. government also believes that Putin may be close to using nuclear weapons in Ukraine as their country's army continues to lose units and weapons and fails to significantly advance in taking over the country.
"Given the potential desperation of President Putin and the Russian leadership, given the setbacks that they've faced so far, militarily, none of us can take lightly the threat posed by a potential resort to tactical nuclear weapons or low-yield nuclear weapons," CIA Director William Burns said.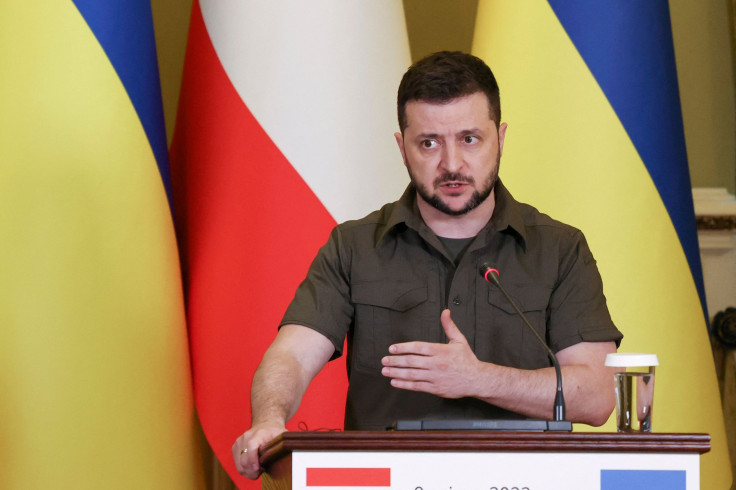 © 2023 Latin Times. All rights reserved. Do not reproduce without permission.