Canelo Saul Alvarez has been successful thus far with only one boxer dealing him a career loss. That of course is no other than Floyd Mayweather Jr., someone who is already retired.
As most know, the Mexican has been moving up in weight class. There is no telling how far Canelo plans to go but it appears the multi-titled boxer has ambitions of going as far as the heavyweight circle.
The four-division champion is scheduled to take on WBC cruiserweight champion Ilunga Makabu. Should he be successful anew, there may be no stopping the Mexican brawler from moving further up the boxing weight classes.
And it appears he has that in mind, assuming he conquers Makabu next, Boxingscene reported.
"I think a year ago I said no to cruiserweight and here we are," said Alvarez at the WBC convention. "Therefore I don't think so. But I don't know with Eddy sometimes. But I don't think so. My body wouldn't allow that to happen."
But like most fighters, the camp of Alvarez will pick out the opponent that would produce big money. There are several names in the mix, Including Gennady Golovkin.
However, the only way that will happen is if both sides agree to the right weight class.
Currently, at middleweight, GGG is not inclined to move up in weight class to face Alvarez. Hence, an Alvarez vs. Golovkin trilogy is theoretically possible but unlikely to happen for now. And Golovkin is not losing sleep on it, admitting it is something he is not dwelling on or not seriously giving thought to.
"Theoretically nothing has changed. There are certain questions which have been posed [to Canelo]. They are still open, they remain unanswered. We have been discussing it but haven't moved towards this fight for quite some time. You are interested because he beat all the UK fighters! But it is of no concern to me," Golovkin said to Sky Sports.
However, the Kazakh adds that this is subject to change if there is an offer on the table. But for the 39-year-old to agree, it would have to be a hard-to-resist deal.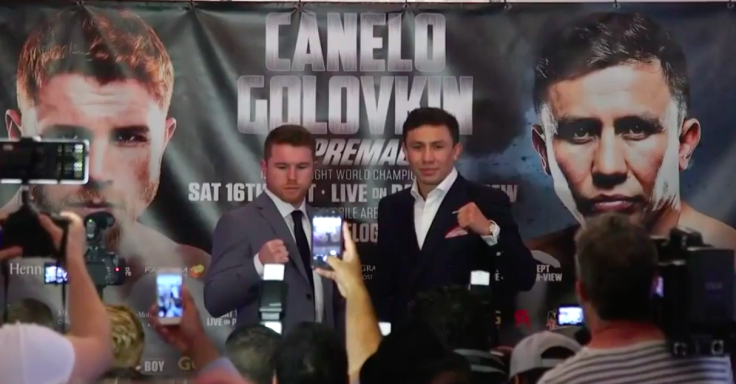 © 2023 Latin Times. All rights reserved. Do not reproduce without permission.