Golden Boy Promotions CEO Oscar De La Hoya appears serious about making a ring return although he needs to pick his opponent wisely. Admitting that he drew inspiration from the Mike Tyson vs. Roy Jones Jr. fight, the 47-year-old looked back and found an opponent who made sense – Floyd Mayweather Jr.
Overall against the undefeated American boxer, De La Hoya is zilch. When he was still active, he lost via close split decision in 2007. They would meet again in 2013 but with the De La Hoya now as the handler of Canelo Alvarez. Money won that clash handily, the lone loss of the Mexican Brawler.
Speaking to Fight Hub TV, De La Hoya feels that a grudge match with Mayweather would make sense. He called it a revenge fight which should be intriguing.
Also worth considering is that the 2007 meeting was the third-highest highest pay-per-view buy rate in history. A rematch now may not generate the same numbers but remains an interesting showdown. This is if Mayweather is interested in facing the Golden Boy Promotions CEO.
"I've always prided myself on fighting the very best. And why go after the second-best [fighter]? Why not go after the guy that beat [Canelo]? Why not go after Mayweather, for instance, in a revenge fight? That's something that is very intriguing. We'll see how I feel and then we'll take it from there," De La Hoya said.
De La Hoya has not fought since 2008, raising questions on his conditioning. It will be recalled that his corner asked to stop the fight with De La Hoya taking a beating from Manny Pacquiao. He would retire four months after that.
Mayweather has found a way to stay in shape. Unlike De La Hoya, he has been seen in exhibition fights, including one against UFC star Conor McGregor. The 43-year-old will be returning to the ring in February to take on YouTuber Logan Paul. Mayweather is a heavy favorite to prevail.
Targeting Mayweather would be safer for De La Hoya compared to the original choice Gennady Golovking. Triple G is coming off a big win over Kamil Szeremeta last Dec. 18 and has shown to still be strong despite being 38-years-old.
Also, Golovkin mentioned he will not go easy on De La Hoya if he insists on facing him. Most see it as a death wish.
"Everything involving Gennady Golovkin for him is a nightmare. He can say whatever. But let me put it this way--if I got an opportunity to legally kill a person in the ring, I might seize it," Golovkin said.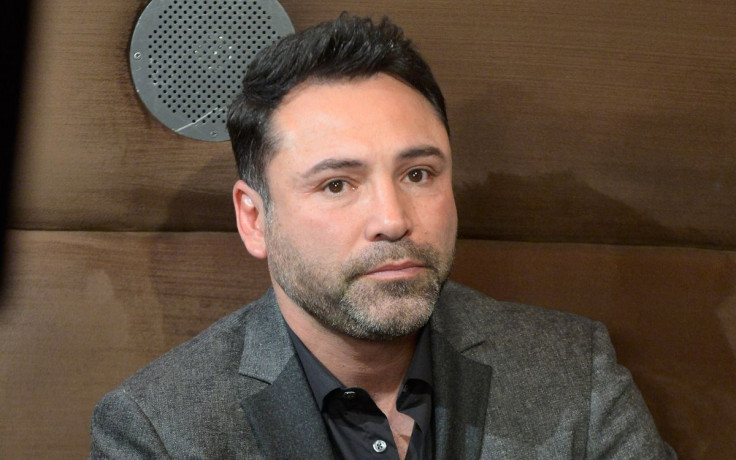 © 2023 Latin Times. All rights reserved. Do not reproduce without permission.