Errol Spence Jr. is still savoring his successful return to the ring, hacking out a unanimous decision victory over Danny Garcia last Dec. 5. This allowed him to retain the WBC and IBF welterweight titles and most are now eager to know who "The Truth" plans to face next.
In the eyes of critics, a plausible fight to make is Spence clashing with Terence Crawford. "Bud" is the reigning WBO welterweight titleholder, defending it last against Kell Brook. Crawford won via TKO on Nov. 14.
Hence, seeing Spence face Crawford for his title makes sense. But in the eyes of former two-division world champion Timothy Bradley Jr., Spence has no intention of facing Crawford, ESPN reported.
"He has no intention of fighting Terence Crawford - even if Terence Crawford changes his promoter and goes to PBC, I don't think that fight is going to happen. And I hold onto that until they actually sign the fight."
If not Crawford, Bradley suggests that Spence may want to consider Canelo Alvarez. Though it would mean moving two divisions up, "Desert Storm" hints that money is something that is wetting the interest of the 30-year-old right now.
"Why would you want to go up [in weight] to face Canelo, but not face Terence Crawford who is in the same weight division as you? This is a money issue for [Spence]. I think Spence is at a point now, and correct me if I'm wrong, where he just wants to get the money and then he wants to leave the game," Bradley added.
Overall, Spence is not short of potential next opponents. Among the names mentioned include Manny Pacquiao, a rematch with Shawn Porter, Yordenis Ugas and Keith Thurman. From that list, a fight with Ugas seems to fancy "The Truth."
"I like Ugas, he's a real fighter. He's a guy that would fight anybody, and he's on a winning streak now. I like him as a fighter, and that could be a good fight," Spence said in a report from Boxingscene.
For now, Spence wants to regroup and take it easy. He has successfully returned to the ring and the next step is figuring out who he will fight next. Names have been mentioned but no one is in the clear.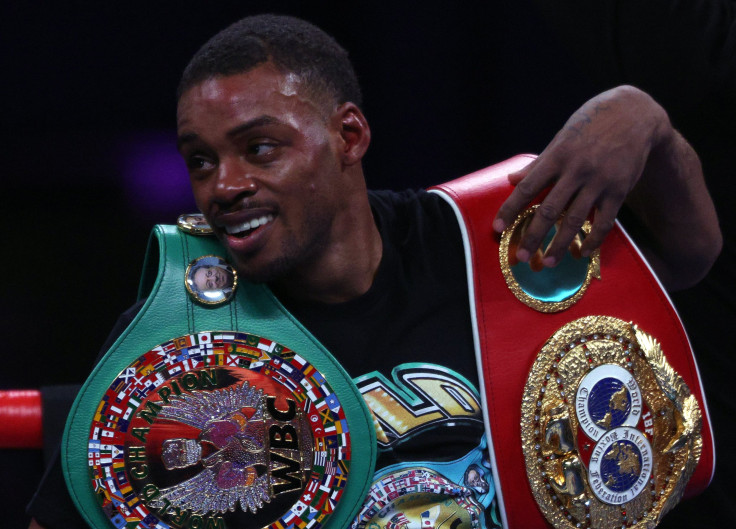 © 2023 Latin Times. All rights reserved. Do not reproduce without permission.