Deontay Wilder is not too happy with word going around that Tyson Fury may be facing a different fighter this December. A third fight between the two was expected but negotiations between the two camps have bogged down. The fighter that Fury will be facing is allegedly Carlos Takam.
The development has led to Wilder calling out Fury and telling him to honor their agreement via Instagram. He feels that he should be given the same courtesy that he gave to Fury when "The Gypsy King" was also going through tough times.
"What is this bullsh*t of you fighting Carlos Takam instead of me, you got to be kidding," Wilder wrote. "When you were going through your darkest time, I told you that if you got yourself together I would give you a title shot. Being a man of my word, I gave you the title shot."
"When that fight was a draw, I told you that I would give you a rematch. You know I was offered more money to fight Joshua than I was getting to fight you. Again being a man of my word, I fought you," he added.
Many factors led to the change. With the pandemic still far from being controlled, revenue matters were one of the many reasons singled out as to why the fight should not yet take place. However, a December fight for Fury has sent off the wrong impression.
Additionally, Wilder broke his silence on word that Floyd Mayweather Jr. is open to taking helping him train against Fury. As far as the 35-year-old boxer is concerned, the retired boxer has other things planned behind it.
"It's publicity. When I see people do that stuff, it's for publicity. But to the offer [from Mayweather], thank you, but no thank you. I don't feel any love from that man. Their actions don't show that," Wilder said.
Wilder fired his former trainer, Mark Breland, in what he now calls as "fake love." It appears he sees the same thing in Mayweather.
Aside from these, Wilder even took a shot at Fury and accused him of doing something to his gloves. Wilder lost that clash in the 7th round via TKO and a trilogy fight was in the works.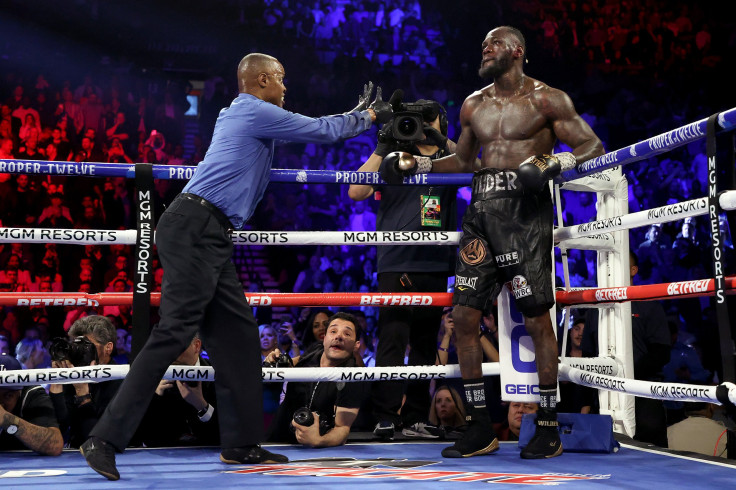 © 2023 Latin Times. All rights reserved. Do not reproduce without permission.