In a recent racist attack, tortillas were hurled at the boys basketball team of Orange Glen High, which is a predominantly Latino school in Escondido, during an argument in the aftermath of a championship game on Saturday. Coronado school district leaders have apologized to the school.
The incident happened after Coronado won the game in overtime at home. Coaching staff on both sides were arguing when at least two Coronado players threw tortillas, reported The San Diego Union-Tribune.
Coronado police said that they received a call to assist with clearing the gym after the incident. A man has been identified who brought tortillas to the game and investigators plan to follow up.
"We should have universal condemnation of this activity," assembly member Lorena Gonzalez tweeted. "Parents in SD County know that racist taunts against Latino athletes are too commonplace. It's time to stop it." Sending out a message to parents, she said, "Teach your kids not to be racist. Tortillas are for eating, not throwing."
She also suggested Coronado High School should be "sanctioned by CIF or stripped of their championship."
CIF officials said in a statement that they will work with the administrations at both high schools to address the matter and take "appropriate next steps." Officials said that they plan to review incident reports from school officials.
Coronado Unified School District Superintendent Karl Mueller called the incident "reprehensible" and apologized to Orange Glen. He said the district has "a commitment to stand against any act of bias."
"The individuals who participated in these actions do not reflect our school district values," Mueller said in a statement. "I want to make it clear that there is no place for such conduct in Coronado Unified School District."
He promised "swift action" and accountability. "It is our hope to create opportunities to dialogue with the Orange Glen community in an attempt to repair," he said.
"We are hopeful that this experience can be used as a teachable moment to educate our students on the impact of words and actions, and to reflect and learn from it to move forward to increased awareness and respect to match our high expectations."
The Coronado school board also issued an apology to Orange Glen.
"The Trustees of the Coronado Unified School District acknowledge these acts to be egregious, demeaning and disrespectful," the school board said in a letter addressed to Orange Glen.
The school board also said that it condemns "the racism, classism and colorism which fueled the actions of the perpetrators."
Orange Glen head coach Chris Featherly called the Saturday night game a "hard-fought" one. He said that his coaching staff was in disbelief at the loss and his players were upset. They were waiting for a post-game award ceremony when Coronado head coach JD Laaperi hurled disrespectful comments at Featherly and his players, he said.
According to Featherly, Laaperi said, "That's why you don't talk (expletive) Get your kids and get the (expletive) out of here." Featherly confronted Laaperi, and told him the comment was disrespectful, he said. It was during the confrontation that the tortillas were thrown.
Featherly said that he was hit but didn't know what it was until he looked at the ground and saw tortillas. Featherly said that the players deserve the championship win. But he added that Laaperi should be held accountable.
Lizardo Reynoso, an assistant basketball coach at Orange Glen, said that the team is still pretty shaken up, reported FOX 5. "I thought it was like pita bread or something," Reynoso said. "(It) just starts like coming towards us and I'm like, 'What the heck?' And more and more starts coming towards us and my wife goes, 'Oh my god, they're throwing tortillas.'"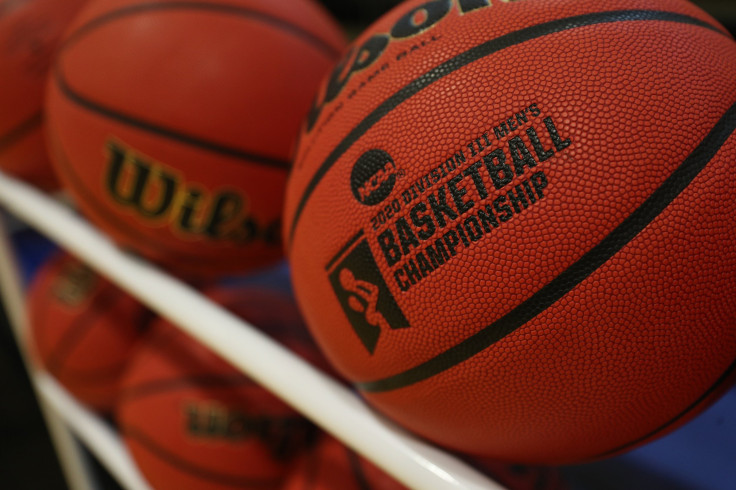 © 2023 Latin Times. All rights reserved. Do not reproduce without permission.