Brad Pitt and Angelina Jolie's son Maddox is reportedly seeking legal guardianship of his siblings. Maddox, who is turning 18 in August, allegedly wants to be the legal guardian of Pax, 15; Zahara, 14; Shiloh, 13; and Vivienne and Knox, both 10, as their parents struggle reaching a custody agreement.
Earlier this month, a report surfaced claiming that Maddox is not very happy with the way Brad and Angelina are handling their custody battle. The eldest of Brad and Angelina's children reportedly wants to protect his siblings from all of their parents' custody drama, so he will make the necessary arrangements to have their custody.
According to the tabloid that wrote the report, a source told them that Maddox is ready for the hurdles that he will have to face if this is the only way he can protect his siblings. "He knows it's a big step and there are a few legal hurdles to overcome, but he's seen the effect that Brad and Ange's custody battle has had on the kids and he thinks this is the best way to protect them," the unnamed source allegedly said.
"Brad and Ange's constant rowing doesn't look like stopping and Maddox is sick of it. But more than that, he's worried about it taking more of a toll on his siblings," the source added.
The source also allegedly said that while he knows it's a huge step he's taking, he feels that he has matured a lot since Brad and Angelina's split. Because of that, he knows he can handle the process.
But according to Gossip Cop, the said report is not true. Just last fall, Angelina confirmed in an interview that his eldest son was going to college. In fact, during the fall, he visited South Korea to search for universities where he could enroll in. Gossip Cop reported that even if Maddox ends up staying in the U.S. for college, it's difficult to imagine him managing to go to college full time while looking after his five siblings at the same time.
The publication also noted that the court must be able to prove first that neither Angelina nor Brad is capable of taking custody of their children before it allows Maddox to be the legal guardian of his siblings. This is unlikely to happen since both Angelina and Brad are well-off to support their children's needs.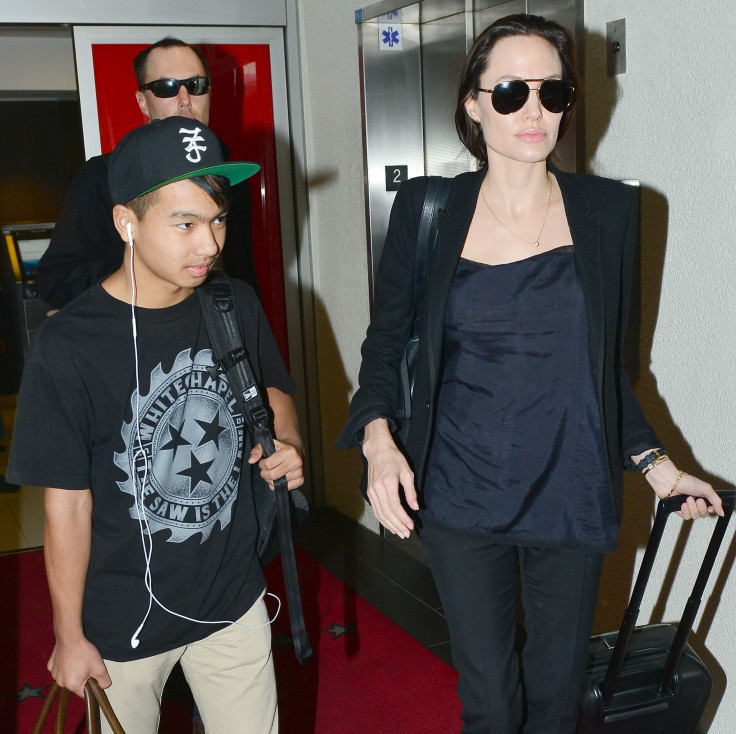 © 2023 Latin Times. All rights reserved. Do not reproduce without permission.