Brad Pitt and Jennifer Aniston are rumored to have rekindled their romance. The couple, who divorced over a decade ago, reportedly went on a secret dinner date in New York City.
Tabloid Woman's Day claimed that Pitt and Aniston's decision to hang out with each other was a spur of the moment decision. But, since they were both in town, they decided to take advantage of the rare opportunity.
"Jen and Brad have been speaking again for the last few months, and while Jen insists it's strictly platonic, she's been enjoying his company and friendship again," an unnamed source said. "It's come as a real surprise," the insider added.
Brad Pitt and Jennifer Aniston, reportedly, ate at Il Mulino restaurant -- one of Aniston's favorites in the Big Apple. Since she's a regular at the venue, the actress knew that she and Pitt could keep a low profile while they were there.
"They spent the evening putting many of their unspoken issues and resentments to bed after years of harboring a lot of anger and hurt. Jen described later how cathartic it was for her to have those conversations and finally feel at peace with what happened between them. She really respects the lengths he's gone to improve himself and face his demons head on — the same demons that contributed to the breakdown of their marriage," the source said.
However, the rumor-debunking site, Gossip Cop, stressed the fact that the tabloid's claims are all false. Brad Pitt and Jennifer Aniston have not gotten back together. Their reps have never confirmed that they even have the slightest hope to rekindle their romance.
As such, it is unlikely that Pitt and Aniston would go on a secret dinner together even if they are in the same area. After their divorce, Brad Pitt and Jennifer Aniston have maintained an amicable relationship with each other, but this doesn't mean that there's hope for a reconciliation between them.
Earlier this year, E! News reported that Brad Pitt and Jennifer Aniston have been exchanging occasional calls and texts. The "Ad Astra" star also attended his ex-wife's 50th birthday party. But, the two are just friends.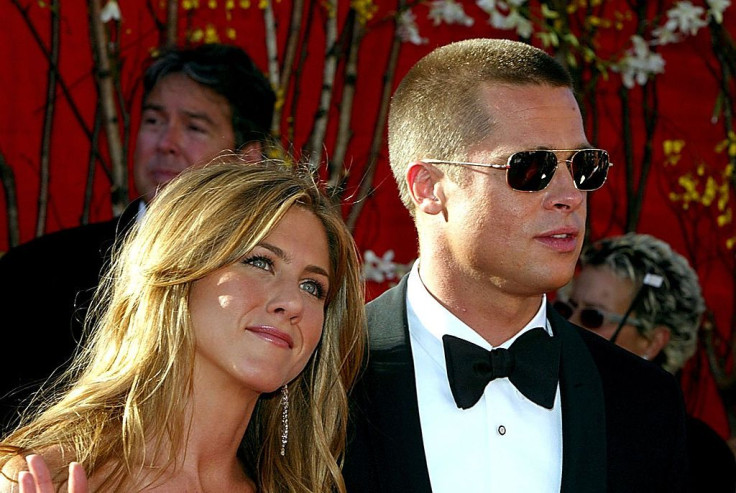 © 2023 Latin Times. All rights reserved. Do not reproduce without permission.