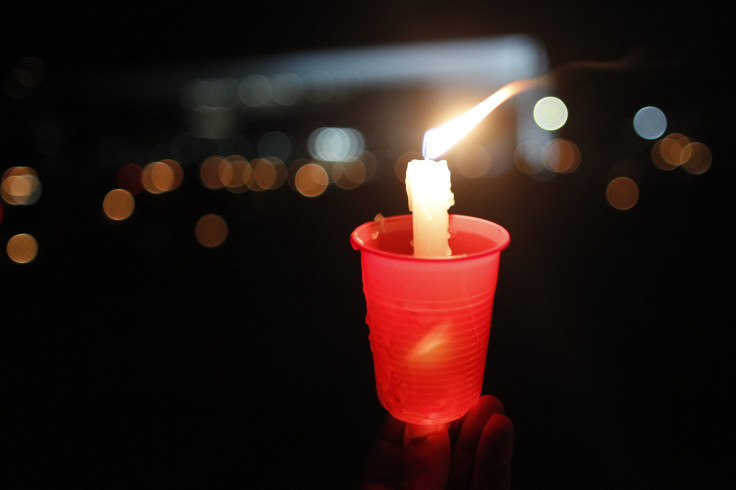 A bus crash on Saturday in southern Brazil left more than 50 dead. What should have been a day-long regional voyage on the highway through Santa Catarina state ended in disaster as the coach lost control. Investigators say that the bus well over the speed limit when it launched off of a curve and plunged into the thick Atlantic forest.
Witness say that the bus' brakes failed. One of the few survivors of the crash, Lucas Viera, 17, told Globo TV that passengers knew something was wrong. Viera was sleeping in his seat when he awoke to panicked shouting.
"A man yelled. [Then,] my mother told me 'Son, hold on to the seat, the bus has no breaks."
A bus hurled off the road and rocketed through a guard rail. A dirt embankment past the guardrail of dirt wasn't enough to stop bus, which was going so fast that it launched into the air, landing in the thick forest like a discarded milk carton. Rescuers fought through the trees with saws and stretchers, cutting through the bus' walls and carrying victims out in stretchers one-by-one along a makeshift forest path.
Around 100 rescue worked through the day and night, finding around ten survivors and many died: 15 men, 20 women, 5 teens and 11 children perished in the crash, according to G1. In a statement, President Dilma Rousseff shared her condolences.
"It is with sadness that I learned the news of the death of 54 people in a bus accident in the Sierra Dona Francisca," she said (translation by RTE)
Around 43,000 people die in traffic deaths every year Brazil. That's almost twice as many as die in the U.S., which has a slightly larger population. Poor roads, insufficient lighting, and a recent jump in car ownership are suspected to be contributing factors.
© 2023 Latin Times. All rights reserved. Do not reproduce without permission.