Brazil defeated Switzerland with the help of Casemiro's outstanding goal, securing their place in the World Cup's knockout rounds in Qatar.
Although Brazil's coach Tite had selected nine forwards for his team, it took a defensive midfielder to break the 0-0 tie in the 83rd minute of play on Nov. 28. An audacious shot from Casemiro's outside of his boot took a slight deflection from Manuel Akanji's rear, Al Jazeera reported.
Brazil, the five-time world champions, have qualified comfortably for the round of 16 despite still having a game against Cameroon to play in the tournament's group stage.
Following an exciting six-goal draw between Serbia and Cameroon earlier in the day that gave both teams a point each, Switzerland is now second in Group G.
The Brazilian forward, Neymar stayed at the team hotel to recover from an ankle injury he suffered against Serbia in the opening round of the tournament. The team physicians have not yet stated a return date or even if he will return at all. In his absence, former Watford striker Richarlison took center stage in Brazil's attack but couldn't find a way to score and was substituted for Gabriel Jesus in the 74th minute.
Despite having zero shots on goal, Switzerland was able to contain Brazil for the entirety of the game. The first-half play was pretty level, with no goals being scored.
In the 64th minute, Vinicius Jr. thought he had given Brazil the lead with a shot from within the box following a pass from Casemiro, but Richarlison was flagged for offside in the buildup to the strike.
Brazil looked likely to score a second after Casemiro's lightning 83rd-minute goal, despite a brief flurried counterattack from the Swiss, as Vinicius Jr tried to take on Akanji when he could have passed. Moments later, he instead fed a ball to Rodrygo, only to see the forward's shot blocked out for a corner.
After the defending champions France, Brazil became the second team to go to the round of 16, having not lost a World Cup group stage game in 17 matches.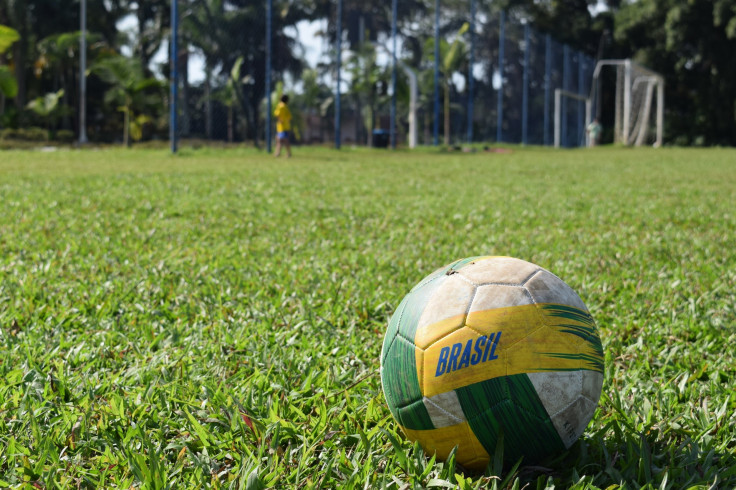 © 2023 Latin Times. All rights reserved. Do not reproduce without permission.