As Brazil's star footballer Neymar appears to be out of commission for the country's match against Switzerland on Monday due to an ankle injury, coach Tite is now forced to look into possible options regarding a replacement player in time for the match.
Neymar, who plays forward in the game, had injured his right ankle during the country's opening game against Serbia, which they had won handily 2-0. The ligament damage was reportedly severe enough that the doctors of the team have yet to give a timetable of when he can recover enough to start playing again, according to the Associated Press.
Brazilian coach Tite now has the problem of replacing Neymar at the field. The coach had brought nine forwards with the Brazilian team to the World Cup. Many are seeing Rodrygo, who plays with Real Madrid, as the best option to replace Neymar due to having trained in that same position while in Qatar.
Another option is to put another midfielder in the field, one whose focus is more on attacking. Some of the midfielders available are Manchester United's Fred or Newcastle's Bruno Guimarães, helping the defensive midfielder already on the field.
Despite the hard change that is apparently in front of them at the moment, Brazil midfielder Casemiro expressed optimism on Saturday about how their team had enough talented players to replace Neymar, while still acknowledging the injured player's special place in Brazil's team, Sky Sports reported.
"We could spend several days talking about Neymar, the player he is, his qualities and how important he is for our team. It's unavoidable, he is our biggest player, the difference maker in our team," he said. "However, we have other players that have been performing in the same level like Vinicius Jr, Raphinha, Richarlison, Gabriel Jesus."
"We have a wide array of options (on the bench). It's great for us. But it does not change the fact that Neymar is our best player."
Neymar is second only to Pelé in regards to scoring for the national team at the World Cup. The last time he was injured in the World Cup was in 2014, where his benching led to Germany winning against Brazil at the semifinals 7-1.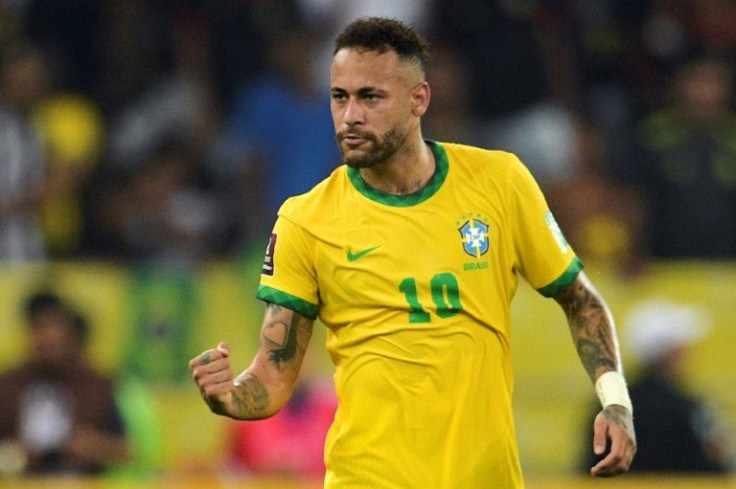 © 2023 Latin Times. All rights reserved. Do not reproduce without permission.