Brazilian president Jair Bolsonaro's ineptitude in tackling the global health crisis and downplaying the intensity of the pandemic is spreading panic across the country.
With the leader undermining the importance of social distancing, it is clear that things are headed for a downward spiral—with a catastrophe not too far away. Experts believe Bolsonaro's indifference sprouts from the fact that he somewhere wishes for things to get rolling at the earliest on the economic front.
Proactive action is the need of the hour, and overlooking the advice of the world's top epidemiological experts is as good as putting an entire country's population at risk. Not taking adequate measures at this juncture would lead to more people not paying heed to the health measures.
"Brazilians are having a really hard time with social distancing. We aren't used to this. We're used to living together, to hugging and kissing each other," said Tânia Vergara, president of Rio's Society of Infectious Diseases as per a media outlet. "Some people can't bear this, so perhaps we need tougher measures," Vergara ventured, before adding: "But we have a president who isn't sticking to the measures himself," Vergara adds.
Indeed, Brazilians are up in arms owing to the government's passive approach towards issues of burning concern. For instead, the pitiable conditions of the downtrodden residing in favelas coupled with meager governmental support has pushed the people to step out for work amid the crisis.
What needs to be noted is that the outbreak has been rather slow in Brazil up until now, as the country had access to learning from Italy and Wuhan about how crucial it was to exercise social distancing. However, the President's current stance can prove to backfire and put added risk to the existing scenario. The lack of adequate medical care would lead to people being left alone, dying in their homes as ambulance services would've lapsed, and hospitals would soon run out of intensive care beds to treat the critically ill.
A volley of columnists have openly condemned Bolsonaro's move. Columnist Merval Pereira slammed Bolsonaro's acts and termed his questionable leadership as "a mystical leader leading his followers to collective suicide."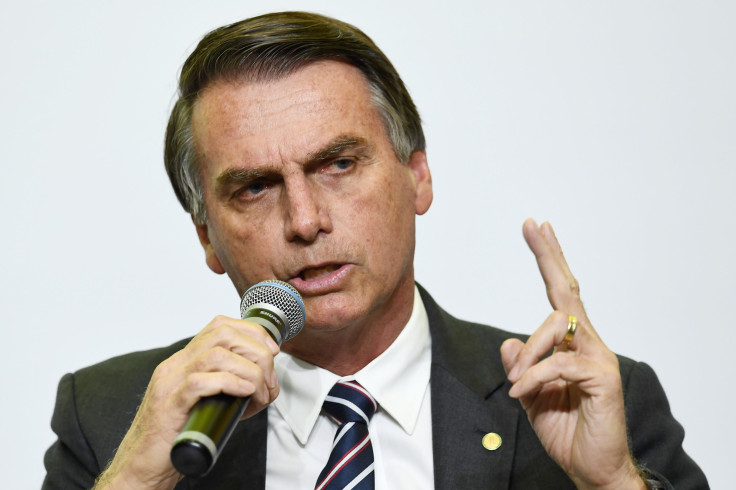 © 2023 Latin Times. All rights reserved. Do not reproduce without permission.