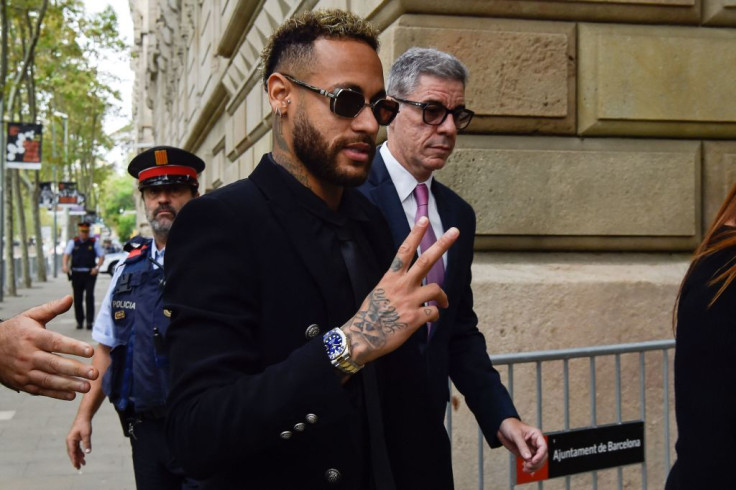 Football star Neymar has been fined $3.33 million, Brazilian authorities said on Monday. The fine is in connection with breaching environmental rules while constructing his coastal mansion in the country.
Local authorities first alleged last month and confirmed on Monday that Neymar's project violated rules regarding the use and movement of sand, rock and freshwater sources, reported Reuters.
His mansion is in Mangaratiba town on the southern coast of Rio de Janeiro in Brazil.
Environmental infractions were made "in the construction of an artificial lake at the mansion," Mangaratiba's environmental body said in a statement on Monday.
The capture and diversion of river water without authorization were among the infractions. The list also includes earth movement and suppression of vegetation without any authorization.
Mangaratiba City Hall said that it had issued four fines after the footballer was accused of illegally building an artificial lake at his property.
Apart from the fine, the case will be investigated by the local attorney general's office. The state civil police and environmental protection office will also investigate the case.
A statement said that the Department of the Environment, apart from applying the fines considering the environmental damage caused, and the "disrespect for the environmental laws in force, have notified the facts found to the Public Prosecutor's Office, the Civil Police, the Environmental Protection Police Station and other environmental control bodies."
ESPN reported that Neymar can appeal the decision in connection with the case.
Environmental officers inspected his property on June 22. It was done after complaints were made. There was major construction work that was carried out without environmental authorization.
Genesis Ecossistemas is the company that did the work on the mansion. It said in an Instagram post that the 10-day lake project was 10,764 square feet. It shared that the team would work with the local government to abide by proper regulations.
As for the 46-page city hall document, it was signed by the city's attorney general. It also said that the footballer's father, Neymar da Silva Santos, verbally abused local authorities last week. It happened when they came to the mansion to stop the construction work.
The illegal construction works cost the player about $25,000, said Mangaratiba City Hall.
© 2023 Latin Times. All rights reserved. Do not reproduce without permission.