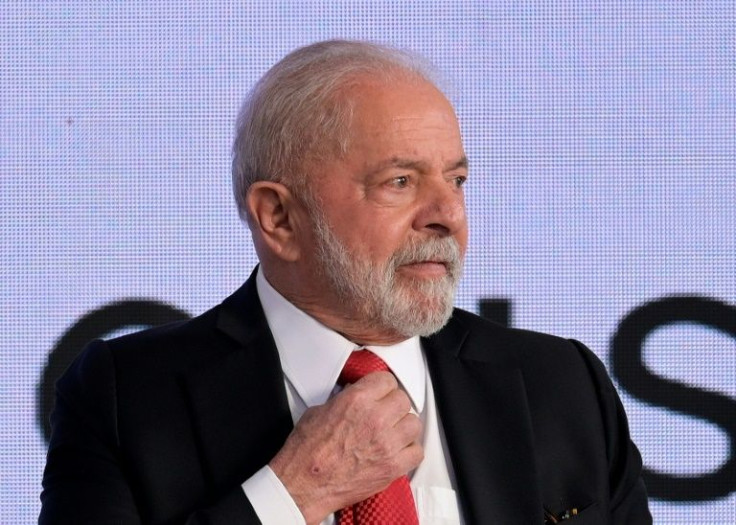 South America's leaders are set to assemble in the capital of Brazil on Tuesday as President Luiz Inácio Lula da Silva endeavors to breathe new life into regional integration initiatives that have previously faltered due to political swings and polarization across the continent.
Experts suggest that Lula perceives an opportunity for integration due to the shared political leanings of the current governments in the region.
It appears that he aims to gauge the leaders' willingness to collaborate by reviving the Union of South American Nations (Unasur).
Originally established 15 years ago in Brazil's capital during Lula's second presidential term, the regional alliance aimed to foster cultural, social, political, and economic integration among the 12 South American nations, AP News reported.
Hugo Chávez, the late president of Venezuela, was a major supporter of Unasur and regarded it as a way to offset American dominance in the area. The organization was also known for having a leftist bent.
However, a subsequent shift towards right-wing politics across the continent caused the fragmentation of the group. The most recent gathering involving all members of Unasur occurred in 2014.
Since 2017, disputes regarding the leadership of Unasur and the involvement of Venezuela's authoritarian President Nicolás Maduro resulted in the withdrawal of seven countries, including Brazil in 2019 under the far-right leadership of Jair Bolsonaro, who preceded Lula.
"Unasur's greatest problem is that it was built in a moment when there were leftist leaders, and it shattered when right-wing leaders came along," said Oliver Stuenkel, an international relations professor at Getúlio Vargas Foundation, a university and think tank in Sao Paulo.
"It is easy to talk about its comeback now, but they need to think of ways to make this second attempt last."
Eleven South American presidents will gather in Brasilia on Tuesday, along with the head of Peru's Council of Ministers, whose president, Dina Boluarte, is under investigation and is unable to leave the country.
According to sources, the meeting has been officially promoted as an encounter for South American heads of state, as Brazil does not wish to impose Unasur's revival.
According to analysts, the main challenge lies in establishing a bloc that can withstand the ever-changing political landscape and instability in the region.
While a majority of the current presidents in South America lean towards the left or center, there is no guarantee that this situation will persist.
Recent events in Chile serve as a reminder of this uncertainty, as the far-right achieved success in a vote to select commission members for drafting a new constitution.
This victory followed the rejection of a leftist-influenced draft, signaling the potential for a right-wing shift.
A similar political swing towards the right is also possible in Argentina, especially since President Alberto Fernández has announced he will not seek re-election due to escalating inflation.
Venezuela's President Maduro arrived in Brasilia on Monday, presenting an opportunity for the first official bilateral meeting between Lula and the Venezuelan leader.
Ecuador is experiencing political unrest, which worsened in May when President Guillermo Lasso dismissed parliament in response to an impeachment investigation. This year's general elections will be replaced.
"A Unasur without 12 countries would not solve the region's issues," said ambassador Padovan. "And we need something permanent that does not depend on particular governments."
© 2023 Latin Times. All rights reserved. Do not reproduce without permission.