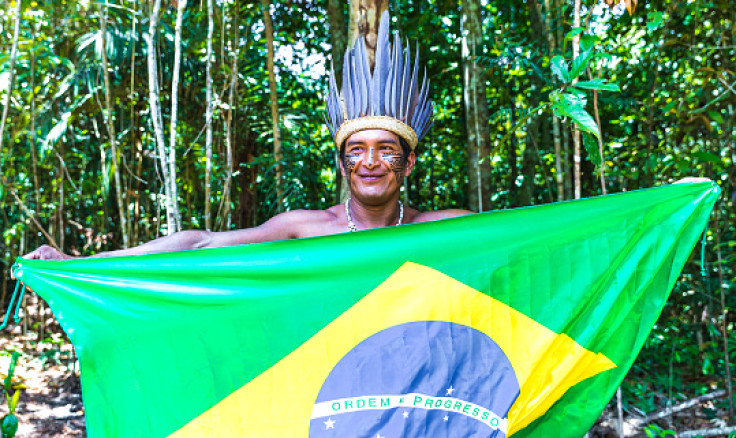 Brazil's lower house of Congress approved a bill on Tuesday night that would impose limitations on the recognition of ancestral lands, leading to protests from Indigenous groups.
The bill, known as PL 490/2007, aims to reduce the authority of the environment and Indigenous people ministries, thereby weakening their ability to protect the environment and demarcate Indigenous territories.
The legislation, which passed with 283 votes in favor and 155 against, still requires approval from the Senate and President Luiz Inacio Lula da Silva. Prior to the vote, Indigenous groups staged demonstrations, blocking a highway near Sao Paulo and engaging in clashes with riot and military police.
Further protests were planned in the capital city, Brasilia, where President Lula was meeting with other South American leaders.
The president could still veto the bill, but Congress could have enough support to override the move.
"PL490 has been approved by the Chamber: a serious attack on indigenous peoples and the environment," Sônia Guajajara, the Indigenous Peoples minister, tweeted late on Tuesday, CNN reported.
"We keep fighting for life. Still in the Senate, we will dialogue to avoid negotiating our lives in exchange for profit and destruction. We will not give up!"
The bill currently under consideration in Congress does not affect fully recognized Indigenous territories, but it does impact territories that are under claim.
This has raised concerns as President Lula da Silva, who aims to repair the environmental damage caused during his predecessor's tenure, has recognized six Indigenous territories as part of his commitment to protect Indigenous lands from farming, mining, and logging in the Amazon.
However, facing a hostile Congress, the bill's review process was expedited last week, posing potential challenges to Indigenous land rights and environmental protection efforts.
Rights groups warn that the bill would "prevent Indigenous communities from obtaining the title of their lands if they were not physically present on them on October 5, 1988, the day Brazil's current Constitution was adopted," writes Human Rights Watch.
"Indigenous peoples who were expelled from their territory before October 1988 and cannot prove they were involved in an ongoing dispute over their claim on that date would not be able to secure legal recognition of their lands," Human Rights Watch wrote in a statement.
"Choosing an arbitrary cutoff date and refusing to recognize ancestral lands claimed after that date is not in line with international standards," it added.
The passage of the bill could undermine Lula da Silva's climate ambitions. "If Lula loses this battle in Congress, it will represent yet another political defeat for his administration and display the conservative force he faces," Bruna Santos, director of the Wilson Center's Brazil Institute said.
© 2023 Latin Times. All rights reserved. Do not reproduce without permission.