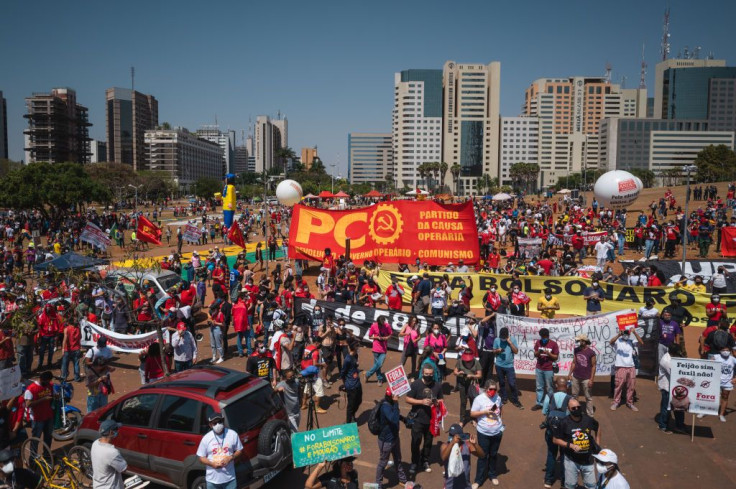 Street protests across Brazil against President Jair Bolsonaro have turned out to be far less smaller compared to the rallies the Brazilian president called earlier in the week. On Sunday, political groups organized demonstrations in 19 states with protesters instructed to dress in white and take to the streets.
According to ABC News, the organized protests were specifically aimed at the government's alleged mishandling of the COVID-19 health crisis. With the country suffering amid surging inflation, rallyists have been driving their efforts seeking to impeach Bolsonaro.
The demonstrations included the cities of Rio de Janeiro, Sao Paolo and Belo Horizonte and was organized by the conservative-leaning Movimento Brasil Livre (Free Brazi Movement, also known as MBL). The group is the same organization that pressed for the impeachment of the country's former left-wing president, Dilma Rousseff back in 2016.
A low turnout was not expected as a notable absence of some left-wing support groups and parties resulted in a diminished reinforcement. Expected to grace the demonstration in large numbers was former President Luiz Inácio Lula da Silva's Workers Party. However, the group's leader Gleisi Hoffman said they were not invited to join the events, but added they supported the cause.
Last Tuesday, about 125,000 Bolsonaro supporters gathered on the same streets, showing how the president can still manage to rouse favorable reception from his followers.
Leonardo Avritzer, a professor of political science at the Federal University of Minas Gerais said public opinion on Bolsonaro has not exerted pressure on lawmakers from the center for his impeachment. As hundreds of white-clad protesters converged on the streets, centrist lawmakers said the low turnout of demonstrations could be the decisive factor in pushing for an impeachment.
Alessandra Amorim, an accountant among the rallyists in Sao Paulo said, "It looks like we are defeated, that we don't have strength. We want vaccines in our arms and food on our plates. Enough of Bolsonaro."
But as the country's leader has been unfazed by the demonstrations and feeling victorious from a massive show of support in last Tuesday's rallies, Bolsonaro declared he will no longer abide by the rulings of the Supreme Court saying that only God can remove him from his presidential seat. Justice Alexandre de Moraes will assume the presidency in the nation's electoral tribunal next year.
Bolsonaro's approval ratings have been showing a steady decline throughout the year, but he remains far more popular than previous presidents who were impeached. So far, more than 130 impeachment requests have been filed since Bolsonaro had taken office.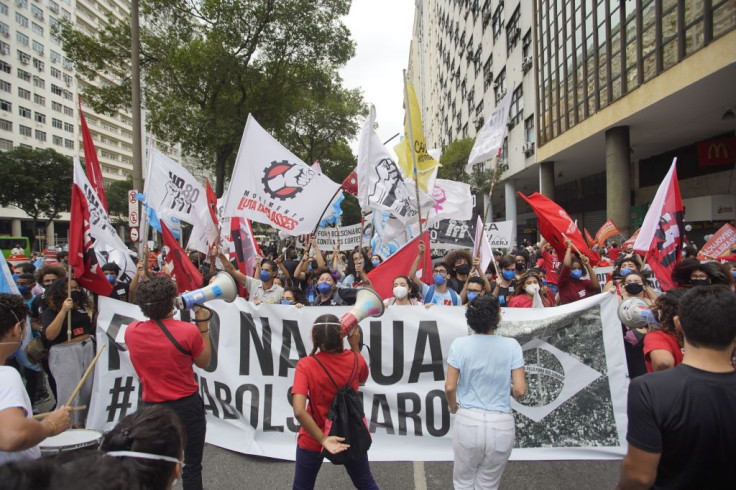 © 2023 Latin Times. All rights reserved. Do not reproduce without permission.