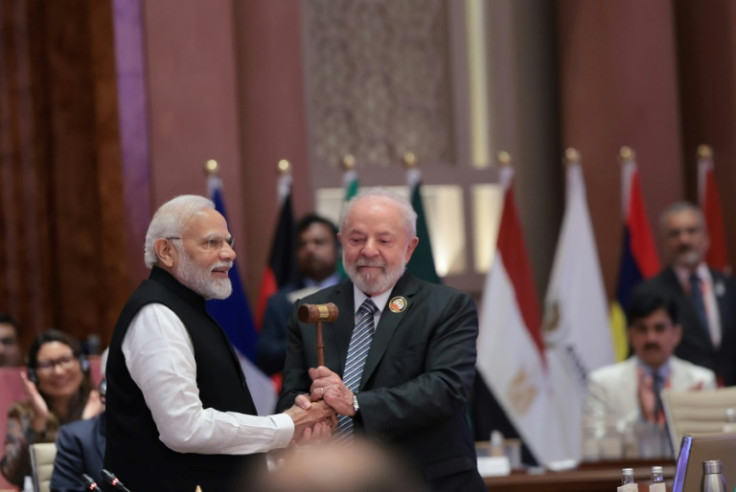 As Brazil and India continue negotiations to resolve the sugar-related dispute, the Latin American country has reportedly offered to share ethanol production technology with New Delhi.
"A few rounds of talks have been held as part of our efforts to resolve the dispute. We have also held inter-ministerial meetings here. Brazil is saying that they will share with us technology for ethanol (production). It is a positive thing," an official disclosed Sunday, Financial Express reported.
The dispute between the countries began in 2005 at the World Trade Organization (WTO) when India accused Brazil of sugar subsidies, noting the latter -- one of the largest producers of sugarcane and ethanol in the world -- was distorting the international sugar market.
WTO then gave the ruling in India's favor, forcing Brazil to reduce its sugar subsidies. However, the dispute didn't stop there, as both countries went on to accuse each other of violating the WTO's rules over several years.
The WTO was established in 1995 to deal with global trade issues and promote trade liberalization among its member countries, including China, United States, Japan, Canada, India, Brazil, France, Australia, United Kingdom, Mexico, South Korea, Colombia, Costa Rica, Finland, Kenya and more.
However, with the WTO appellate body not working due to countries' disagreements regarding appointments of new members, India and Brazil are trying to resolve the issue outside the dispute settling mechanism, CNBC reported.
Brazil's offer comes at a time when India is experimenting with ethanol and diesel blending technology. Ethanol, which is extracted from sugarcane and broken rice, is used to power vehicles after blending with oil.
Brazil is a leading country in ethanol-blended gasoline, and has successfully achieved a 25% level. India, on the other hand, aims to mix petrol with 20% ethanol in the next three years.
At this moment, India has been able to reach only 10%. Aside from using ethanol technology in crude oil, it can also be used to generate more farm income.
For instance, it can increase sugarcane farmers' earnings by 15% as they can make extra income from ethanol. Brazil's offer to share ethanol tech to India can work as a game-changer as this collaboration will help New Delhi reduce its dependence on sugar exports and diversify.
India can also use surplus sugarcane into ethanol production, which will help to generate renewable energy in the long term. Furthermore, India's dependency on fossil fuels will also reduce as ethanol will be blended with gasoline.
Considering trade between both countries, India exported $6.77 billion worth of products to Brazil including refined petroleum, pesticides, and packaged medicaments, as of 2021.
Brazil, on the other hand, exported $4.9 billion worth of products to India including crude petroleum, soybean oil, and gold, OEC reported.
© 2023 Latin Times. All rights reserved. Do not reproduce without permission.