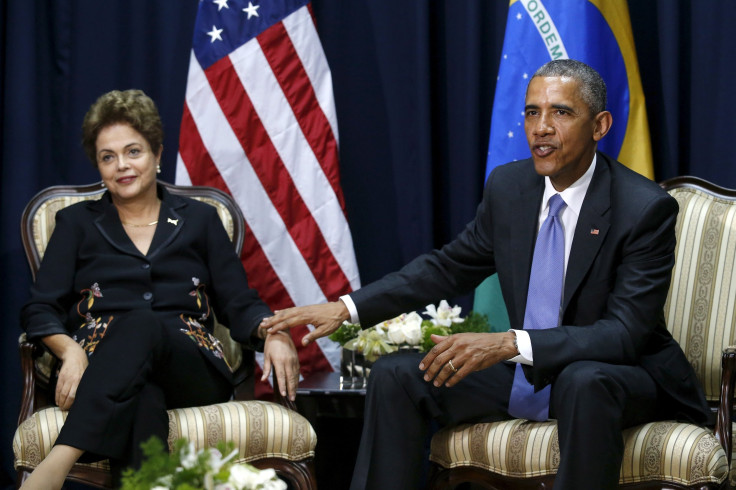 Three employees of the Brazilian consulate office in New York have been fired and charged with embezzlement after an investigation found evidence that officials pocketed portions of "reciprocity" visa fees paid by Americans attempting to travel to Brazil. A fourth suspect has also been charged, but not yet fired, in a scheme that skimmed at least $1 Million dollars. A February investigation found that the skimming start as far back as 2009, according to an official involved in the investigation. At first, consular officials were diverting about $5,000 per month, but they soon got greedy, or the circle got larger, and by 2015 they were taking in about $1,800 per day.
Brazil charges a $160 "reciprocity fee" to American tourists and business travelers who wish to visit the country, mirroring the fee that the U.S. charges Brazilians to visit their country. Partially because of the fee, Brazilian visas can take months to get approved. It's not "unfair" -- Brazilians have to jump through many hoops to visit the U.S. -- but it might be unnecessary. After all, Brazil does not share the fears of the terrorist attacks and immigration overstays that prompted America's own strict tourist visa rules. Plus, it's turning away tourists.
"It's just not worth it," and "We don't have time to visit Brazil with the whole visa thing involved," Americans Tom and Rachel Pelisson told Fusion after a honeymoon trip across South America. The couple, who visited the Iguaçu Falls on the border with Argentina, said that they would have spent money on the Brazilian side of the waterfall if not for the visa requirement.
For most travelers to Brazil, the $160 fee isn't the main hurdle. They've usually already spent $1,000 for a plane flight. The main problem is that the visa has to be requested in person at one of Brazil's consulates, such as the one in New York where the embezzlments allegedly occured. Travelers also need to prove that they already have a round-trip ticket. That means Americans can't plan trips last-minute from the U.S. or spur-of-the-moment crossings from other Latin American countries, most of whom do not require Americans to apply for a visa.
News of consular embezzlement was a sprinkle of salt on the wounds of regular travelers who've struggled against Brazilian bureaucracy.
Brazil has mulled the idea of ending reciprocity for years, as Rachel Glickhouse has written on her blog, Rio Gringa. Glickhouse isn't hopeful that consular embarassment will shame Brazil into change. Multiple bills proposing permanent or temporary easing of visa requirements have failed in Brazil's congress in the past.
However, discussions could be revived when Brazilian President Dilma Rousseff visits with Barack Obama on June 30th of this year, Fusion reports. Reciprocity is expected to be discussed along with larger issues that have driven Brazil and the U.S. apart the the past, including NSA surveillance and American cotton subsidies that violate trade rules. Brazil might consider loosening visa rules, especially if the U.S. agrees to lower the fee for their citizens.
© 2023 Latin Times. All rights reserved. Do not reproduce without permission.