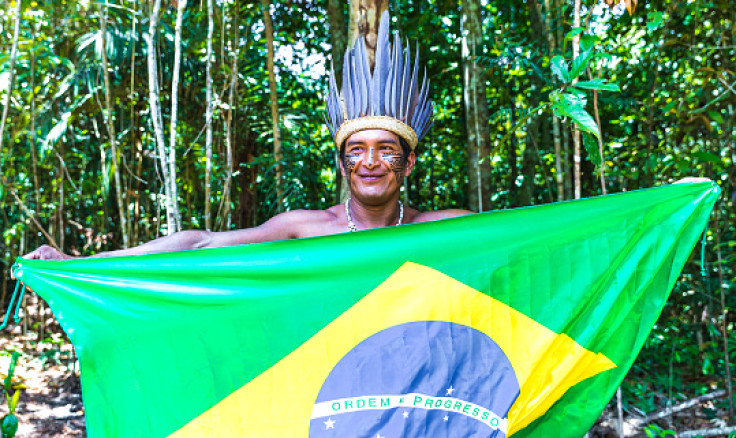 Brazilian Congress Curbs Authority of Indigenous and Environmental Ministries Amid Agribusiness Opposition
In response to resistance from the influential agribusiness sector, Brazil's conservative-majority Congress has made a decision to reduce the powers of two ministries focused on safeguarding Indigenous rights and preserving the environment.
By a margin of 51-9, the Senate voted on Thursday to diminish the authority of the Ministry of Indigenous Peoples and the Ministry of the Environment and Climate Change. This measure had already passed easily in the lower house of Congress the day before.
Objecting to what he called "constraints on agribusiness that could harm exports", Senator Carlos Viana said during Thursday's voting session that "the main points [of the caucus] have been addressed."
The recent vote represents a setback for Brazil's left-wing President Luiz Inacio Lula da Silva, who had pledged to prioritize Indigenous rights and the fight against climate change, aiming to rectify the neglect experienced during the tenure of his far-right predecessor, Jair Bolsonaro, Al Jazeera reported.
Indigenous communities and environmental advocates had anticipated improved prospects following Lula's election victory last year, as Bolsonaro's administration was widely criticized for its role in record-breaking deforestation and violence against Indigenous people.
However, Thursday's vote highlighted the enduring political influence of the Brazilian agribusiness industry, leading to disappointment and criticism of what some perceive as Lula's inadequate efforts to counter the reductions in authority for the ministries.
Under the Bolsonaro administration, deforestation in the Brazilian Amazon rainforest reached unprecedented levels, fueled by the expansion of agribusiness interests and illicit commercial activities in the region.
According to watchdog groups, the government showed little concern for these issues, leading to a lack of enforcement and regulation. This negligence resulted in frequent instances of violence and abuse against Indigenous communities.
In a Twitter post on Thursday, the Indigenous rights group Survival International called that bill a "kiss of death for the Indigenous peoples of Brazil and their highly biodiverse territories."
Indigenous rights advocates faced another setback this week when the lower house of Congress approved a bill that prohibits the creation of Indigenous reservations on lands where they were not present in 1988, when the current Constitution was adopted.
Indigenous groups contend that this cutoff infringes upon their rights, as many were forcibly displaced from their ancestral lands, particularly during Brazil's military dictatorship from 1964 to 1985.
© 2023 Latin Times. All rights reserved. Do not reproduce without permission.