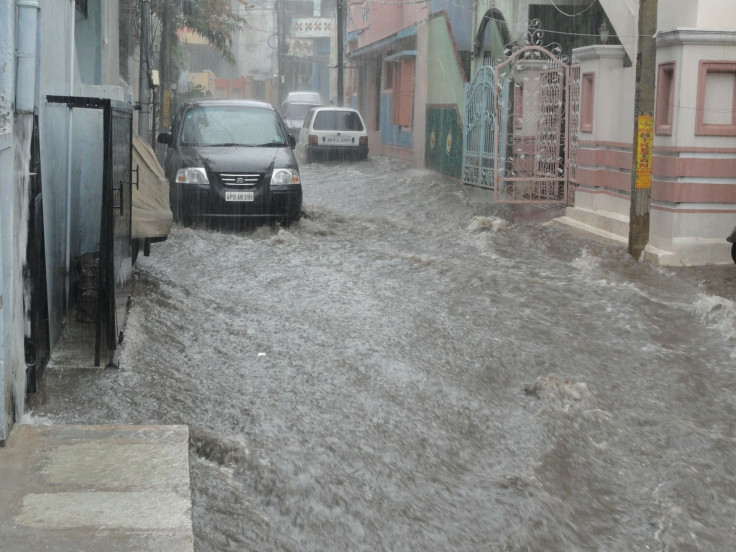 A dam holding back tailings and polluted water from a corporate mining operation burst on Thursday in Minas Gerais state, Brazil, killing more than a dozen people, according to local media reports. Images published by G1 show miles of valleys flooded by rust-colored muck, and low-lying houses littered trees, vehicles and brown sludge. Samarco, the company operating the reservoir confirmed the burst to Folha de São Paulo. Survivors and residents neighboring towns have been urged to evacuate, though it may be too late for many.
Media reports citing a local miner's union indicate around 15 or 16 people are dead and 45 are missing. The extent of the damage is not completely clear. Aerial footage of the scene suggests that hundreds more could be displaced. Four hundred people live in the area around Bento Rodrigues, the main town in the path of the flood, the AP reports.
"The situation is catastrophic. Very delicate," Minas Gerais Environmental Minister Carlos Eduardo Ferreira Pinto told Folha Vitoria.
State firefighters say on twitter that they suspect some survivors buried in the path of the Sanmarco mine dam burst. They are reportedly responding with helicopters and trying to dig out swamped homes.
Liquid unleashed by the dam break is contaminated with chemicals from a massive Samarco mining operation. In addition to human health risks, officials are concerned about environmental impacts are concerned about long-term environmental effects.
Samarco mining is a joint venture between British-Australian resources company BHP Billiton and Brazil-based Vale. Both companies have been criticized for mining accidents in the past. Activists protested Vale in 2012 over dozens of work-related deaths.
© 2023 Latin Times. All rights reserved. Do not reproduce without permission.