A top Brazilian expert on isolated Amazon tribes was killed while approaching an indigenous group. His friends and other witnesses have shared that as he got near to the group, he was hit with an arrow that struck him in the chest.
The victim was 56-year-old Rieli Franciscato, who had been an official in the government's indigenous affairs agency Funai for years and had worked hard to set up reservations to protect Brazil's tribes. But on Wednesday, when he moved closer to an indigenous tribe, which had never been contacted to date, he was hit by an arrow above the heart. The incident took place in the forest near the Uru Eu Wau Wau reservation in the western Brazilian state of Rondonia, which is near the border with Bolivia.
"He cried out, pulled the arrow from his chest, ran 50 meters and collapsed, lifeless," said a policeman, who had accompanied Franciscati on the expedition. According to the Kanindé Ethno-Environmental Defense Association, which Franciscati helped forming in the 1980s, the indigenous group he was trying to approach has no ability to recognize when someone from the outside world is trying to help them or harm them.
"Rieli was a calm, methodical, soft-spoken man who knew the dangers very well, but he was alone and so he went to ask the police to accompany him," said Sydney Possuelo, a leading authority on Brazil's indigenous tribes. He added that perhaps it was the presence of the police that scared the tribe and led to the attack.
This unfortunate tragedy will only serve to fuel the policies of the far-right President Jair Bolsonaro who is intent on developing the Amazon by reducing the size of indigenous reservations. This will only add to the threats indigenous people in Brazil are facing -- illegal land grabbers invading their land, trespassing loggers and gold miners, etc.
"We are feeling bewildered by so many deaths in this Brazil that no longer respects indigenous rights," said Ivaneide Cardozo, Franciscato's friend and co-founder of the Kanindé association.
In the past, Bolsonaro has made his dislike of the tribes obvious and has repeatedly proposed that the indigenous, who according to him are living "like cave men," should be added to the advanced Brazilian society.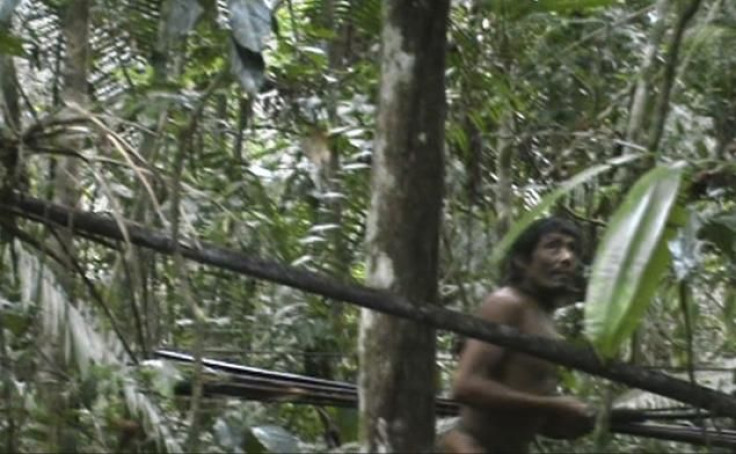 © 2023 Latin Times. All rights reserved. Do not reproduce without permission.