Fears that the Amazonian tribe will be wiped out by COVID-19 grow as a Yanomami indigenous boy died after getting infected. The tribe is obviously vulnerable to the infectious disease so Brazil is asking for help to save them.
The victim was only 15 years old and he is the first-ever Yanomami to be tested positive with the coronavirus infection. He was hospitalized just a week ago in Boa Vista, Roraima in Brazil and was in the intensive care unit. The Brazilian health ministry stated that the boy died due to severe respiratory complications.
He belongs to a group of isolated indigenous people in the Amazon rainforest and they are vulnerable to any illnesses that came in from outside of their world and sadly, one has been infected and since this is a highly contagious disease, some of the tribe members could have been infected as well. Yanomami rights group confirmed that the lad had come in to contact with other tribe people when he already has the symptoms of COVID-19.
The Guardian reported that leaders in Brazil should take action immediately or this will end up killing the country's indigenous people. The country has more or less 800,000 indigenous people coming from over 300 ethnic groups.
Katia Brasil, an editor at Amazonia Real news agency, said that if a major COVID-19 outbreak happens in indigenous communities it would be like a "genocide." she described it this way to show how serious the scenario would be if officials will not act immediately.
The news about the Amazon tribes also reached philanthropists, celebrities, artists and other concerned groups so they took a step to help save the tribes. Oprah Winfrey, Paul McCartney, Brad Pitt and Madonna were among those who signed the petition addressed to the Brazilian president Jair Bolsonaro.
They said that indigenous tribes in the Amazon are now facing an extreme threat to their very survival and they need the government to act now. It was said that these isolated groups were also affected by malaria and measles in the past but survived.
"Five centuries ago, these ethnic groups were decimated by diseases brought by European colonizers," part of the open letter reads. "Now, with this new scourge spreading rapidly across Brazil and they may disappear completely since they have no means of combating Covid-19."
Sebastiao Salgado, a Brazilian photojournalist authored the petition/open letter to Bolsonaro. The 76-year-old is a winning photographer who received many international awards for his photos showing the poor citizens around the world and now his focus was on the tribes in the Amazon rainforest.
In any case, there are eight indigenous people who have tested positive for COVID-19 and they belong to five ethnic groups.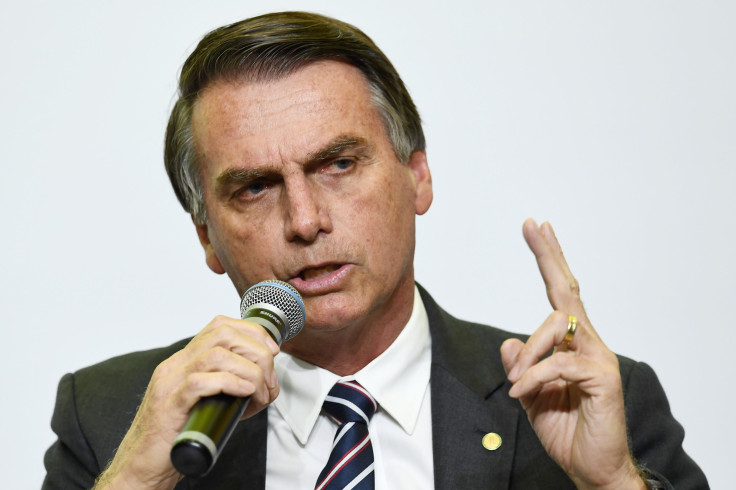 © 2023 Latin Times. All rights reserved. Do not reproduce without permission.