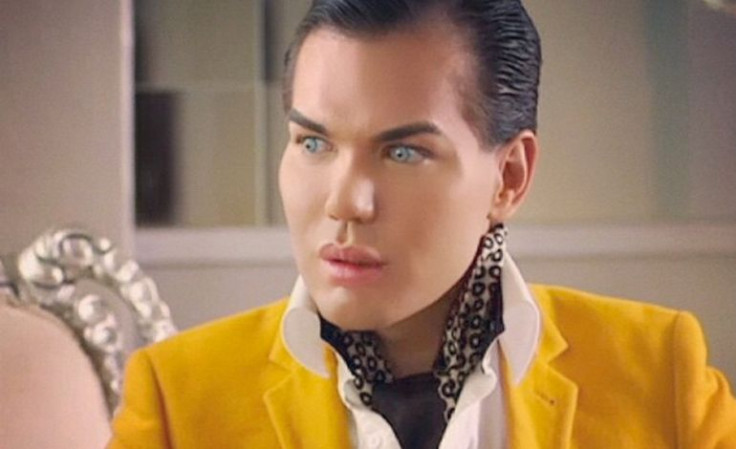 He lives in London, parties in Las Vegas, shops in Dubai, cuts his hair in Los Angeles, and goes to the beach in Miami. Or at least that's what his Instagram account says. However, Brazilian-born Rodrigo Alves is becoming notoriously known for his resemblance to Barbie's boyfriend, Ken. The 31-year-old man has reportedly spent more than $250,000 in plastic surgery. Alves, a flight attendant, has apparently undergone around 30 surgeries involving liposuction, ab implants and more, according to People.
He also gets regular Botox injections, has had four nose jobs, his calves reshaped and went under the knife in December to fix his receding hairline with hair implants. But Alves hasn't always been so obsessed with his appearance. It all began 10 years ago when he moved to London. He felt that all the people he met were so beautiful and that he was unattractive compared to them. "I was surrounded by beautiful and trendy people but I felt like I wasn't welcome in their circles," he told the Daily Mail.
"I am completely aware that I am far from perfection," he added. "I'm not deluded and I know I'm not the most good-looking guy. I'm just aiming to be the best that I can possibly be." Luckily for Alves, his grandfather left him a substantial inheritance, which he uses to achieve his beauty goals. Alves, who says is a perfectionist, adds that he's not going to stop. As for his nickname, the Ken doll, he says that he never intended to look like him, and his friends were the ones who caught up with the resemblance.
"I never set out to look like the #kendoll it was a nick name given by my friends and the press which doesn't bother me at all," he wrote on Instagram. "I just wanted to be a better person and I truly am #happy #plasticpositive #kendoll #kenhumano #realityshow #reallifekendoll #rodrigoalves."
© 2023 Latin Times. All rights reserved. Do not reproduce without permission.