Brazil's President Jair Bolsonaro, who once called coronavirus "little flu," removed the mask in public shortly after confirming to the media that he has tested positive for COVID-19.
Bolsonaro has been widely criticized for his response toward the coronavirus pandemic in Brazil and was disregarding the rules of social distancing and protection with masks. He has, in fact, never supported lockdown and asked the nationals to continue operating their usual businesses to keep the economy going.
"After being stabbed, I'm not going to be brought down by a little flu," Colsonaro had said before in March 2020.
This is, in fact, one reason why the number of coronavirus cases in Brazil soared. At present, coronavirus has infected more than 1.17 million Brazilians and had claimed the lives of more than 53,000 citizens.
Bolsonaro has been criticized worldwide for downplaying the risk posed by the coronavirus pandemic and also hiding the actual death toll in the country. He even ordered the total death toll data to be erased from the Brazilian Ministry of Health's official website. The data was later restored after receiving backlash and an order from the local court.
Bolsonaro tested negative for coronavirus initially. However, his fourth test turned out to be positive. It was done on Monday, July 6th, after he developed COVID-19 symptoms, including high fever.
During the press briefing, Bolsonaro said that he developed symptoms on Sunday. He had a cough, high temperature and generally felt unwell. In a television interview on Tuesday, however, he said that the temperature has gone down and that he felt very well.
The 65-year-old Brazilian president further said that he had been taking hydroxychloroquine (HCQ) and antibiotic azithromycin to treat COVID-19. HCQ has been touted by Bolsonaro and the U.S. President Donald Trump as a treatment available for COVID-19, however, the medical community disapproves of the drug and says that there is no scientific evidence available that it is effective against coronavirus infection.
The executive director of the World Health Organization, Dr, Mike Ryan, wished Bolsonaro "a speedy and full recovery from this disease."
"I think the message to us all is: we are vulnerable to this virus," he added further.
Bolsonaro attended the Independence Day celebration at the US embassy in Brasilia. A picture was posted on Twitter, which showed that none of the people wore a mask during the event.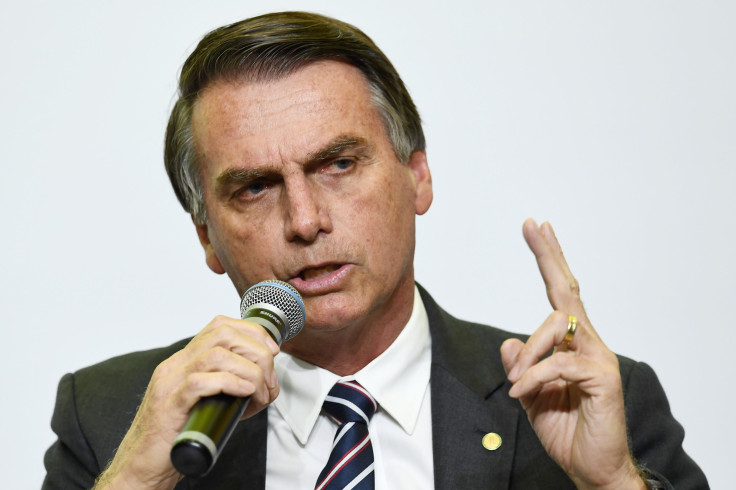 © 2023 Latin Times. All rights reserved. Do not reproduce without permission.