It's official -- President Jair Bolsonaro tests positive for COVID-19 and joins approximately 1.7 million Brazilians who've contracted the virus.
The news comes as a shocker, owing to Bolsonaro's repeated affirmations in past which included implicitly suggesting how a virus can't possibly him down, and that he would "not have to worry as I wouldn't feel anything, at most, it would be like a little flu or a little cold."
The news also comes as a stark contradiction to Bolsonaro's recent statement -- " my lungs are clean," as revealed by the president upon his return from the healthcare facility.
The results reportedly came a little after the president underwent tests on Monday to determine whether all was well, only to learn that he's COVID positive, too. Considering that his previous tests have come negative, experts ascertain that the latest reports could be the result of the president has attended a string of events in the past couple of weeks. All the associates who were in close contact with Bolsonaro will be traced and tested shortly.
Bolsonaro is 65, and therefore falls under the high-risk group. Bolsonaro reportedly felt uneasy on Sunday, but things took a turn for the worse as his cough and high temperature intensified, pushing him to pay a visit to the doctor. Speculations ran amok as soon as the President's office released a statement that Bolsonaro is currently resting at his residence followed by the subsequent cancellation of his meetings that were scheduled prior to Tuesday.
Brazil continues to grapple under the pandemic, as one of the worst-affected countries in the world, having crossed the 1.5 million mark on June 20. Despite the grim reality, Bolsonaro continues to stick to his guns and decreed that the economy was to open irrespective of the surge in the infections.
Bolsonaro, who has been following in on U.S. President Donald Trump's footsteps by consuming hydroxychloroquine, didn't seem to be immune from the disease as is the case with Trump.
The executive director of the World Health Organization, Dr. Mike Ryan, commented soon after the news surfaced online, and wished President Bolsonaro "a speedy and full recovery from this disease."
"I think the message to us all is: we are vulnerable to this virus," added Ryan in a recent press interview.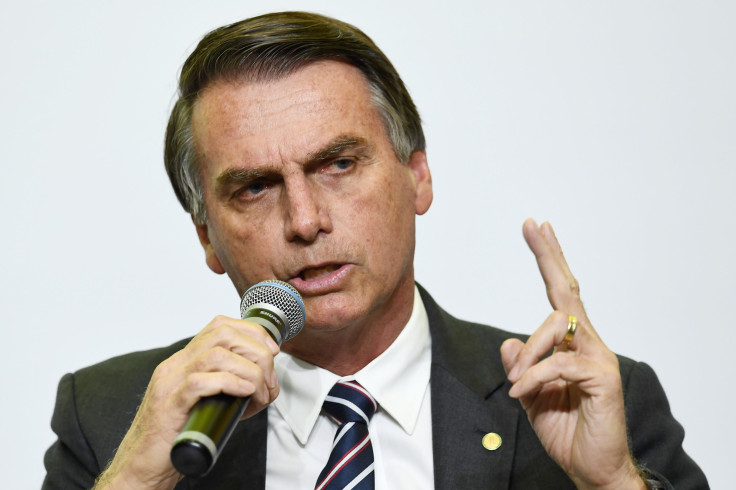 © 2023 Latin Times. All rights reserved. Do not reproduce without permission.