Jair Bolsonaro, the former President of Brazil, was reported on Monday to be applying for a six-month U.S. tourist visa, despite an investigation hanging over him and calls from prominent politicians in the United States for him to return to Brazil.
Bolsonaro's lawyer Felipe Alexandre confirmed that the application for a tourist visa was given on Friday to the U.S. State Department, and that Bolsonaro is planning on staying in the United States for a few months to recuperate before he returns to Brazil, according to Reuters.
"Whether or not he will use the full six months will be up to him and whatever strategy we agree to embark on based on his plans as they develop," Alexandre said.
This new development comes as the Brazilian government continues its investigation over the Brasilia riots, where Bolsonaro supporters ransacked the country's capital on Jan. 8 in an attempt to overturn President Lula da Silva's election and install Bolsonaro as the country's leader, the Associated Press reported.
An investigation was recently approved by the Brazilian Supreme Court to identify Bolsonaro's role in the riots after he reportedly encouraged his supporters to mount anti-democracy protests that allegedly culminated in the Brasilia riots.
Bolsonaro appears to be attempting to distance himself from the actions of his supporters since then, and political analyst Mario Sérgio Lima believes that this is his way of keeping his future as the leader of the opposition open.
"He is giving it some time, staying away a bit from the country at a moment when he can begin to suffer legal consequences for his supporters' attitudes," he said. "I don't think the fact of him staying away is enough. The processes will continue, but maybe he thinks he can at least avoid some sort of revenge punishment."
Recently, more than 40 Democratic lawmakers came forward to demand President Joe Biden to cooperate with Brazil's investigations of the riot and revoke Bolsonaro's visa, saying that the country should "not provide shelter for him or any authoritarian who has inspired such violence against democratic institutions."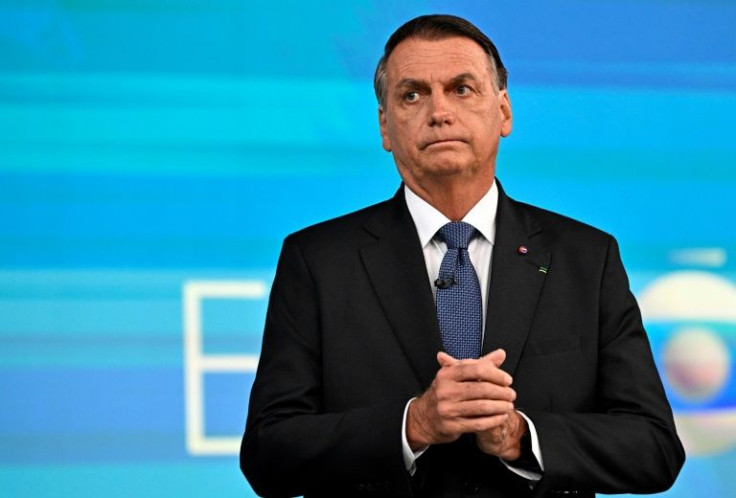 © 2023 Latin Times. All rights reserved. Do not reproduce without permission.