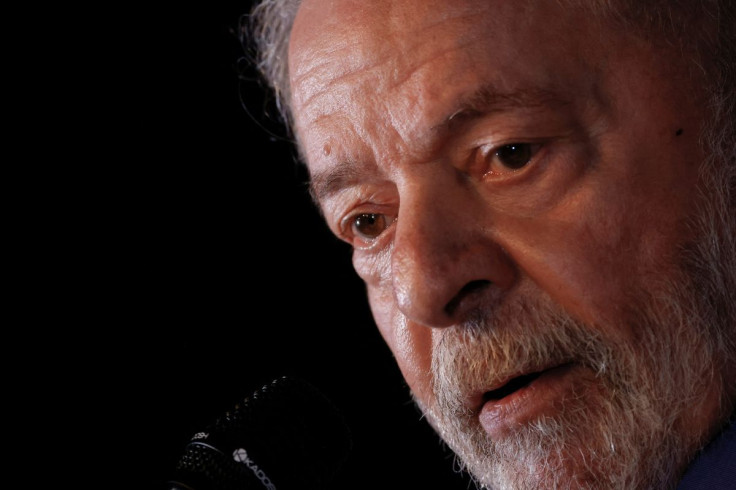 Brazil's President Luiz Inacio Lula da Silva, 77, has caught pneumonia, so he indefinitely postponed his trip to China.
The presidential palace said in a statement that Lula, who succeeded the far-right leader Jair Bolsonaro at the beginning of the year, was admitted to a hospital in Brasilia, reported Al Jazeera.
The left-wing leader was diagnosed with "bacterial and viral bronchopneumonia due to influenza A," and had flu-like symptoms.
On Saturday, Lula's health was reassessed. The statement said that his condition had improved, but he was advised to "postpone the trip to China until the cycle of viral transmission ends."
A post shared by his official Twitter handle shared that the postponement has already been "communicated to the Chinese authorities with the reiteration of the desire to schedule the visit on a new date."
Lula had reportedly hoped to use the trip to China to reclaim Brazil's role in global diplomacy.
The discussions in China with President Xi Jinping were expected to focus on the reinforcement of trade and the ongoing war in Ukraine.
It's been three months into his latest term as Brazil's President. In this short time, he has already visited Argentina and the U.S. The six-day trip to China, which is Brazil's largest trading partner, was seen as a key visit for Lula.
According to DW, had the latest trip happened, it would have come at a time when China is trying to present itself as an important global power that can rival America.
Lula was to bring a delegation of 240 business representatives with him to China.
Currently, trade flow between Brazil and China amounts to $150 billion annually. Brazilian exports to the Asian country reached $89 billion last year.
Now, China invests in many sectors in the South American country. Experts said that China wants to tap into the Brazil's rich resources and market size.
Margaret Myers, director of the Asia and Latin America Program at the Inter-American Dialogue, said that Brazil has a "lot of resources that are of interest to China, and soy from Brazil is a major component of China's overall thinking on food security."
She shared that considering the size of the Brazilian market, it was a natural choice for companies in China to make it one of their first destinations in Latin America.
© 2023 Latin Times. All rights reserved. Do not reproduce without permission.