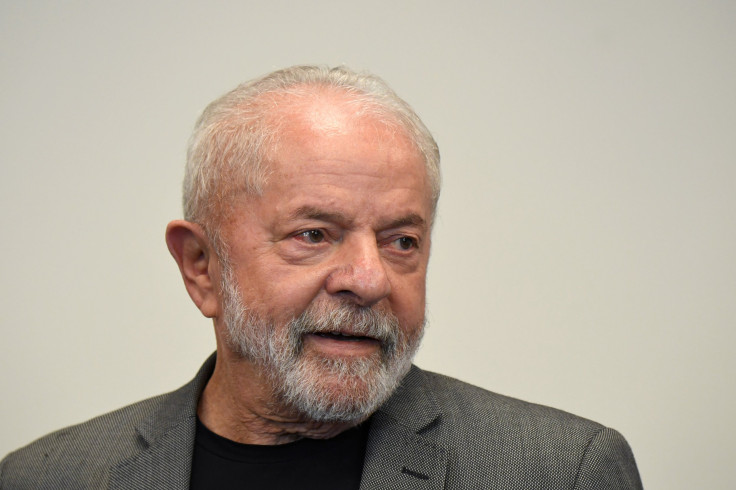 Brazil's President Luiz Inácio Lula da Silva on Tuesday talked about the "Amazonian dream" at the beginning of a major regional summit on the world's largest rainforest, which is spread across eight countries and one territory.
Addressing South American leaders who are currently in the Brazilian city of Belem for the two-day summit, Lula said he wishes to see an Amazon with "greener cities, with cleaner air, with mercury-free rivers and forests that are left standing."
"An Amazon with food on the table, dignified jobs and public services that are available to all; an Amazon with healthier children, well-received migrants [and] Indigenous people who are respected ... This is our Amazon dream."
Lula's remarks come at the beginning of the two-day meeting of the eight-member Amazon Cooperation Treaty Organization (Acto). The meeting was called by the Brazilian president as part of efforts to reposition his country on the world stage as a key player in combating the climate crisis.
During the summit, attended by leaders of Peru, Bolivia, Colombia, Guyana and Venezuela, Lula offered a blueprint for the future of the 6.7m sq km region, of which 60% lies within Brazil, The Guardian reported.
Lula, who took power in January, promised to repair Brazil's environmental and international reputation after four "disastrous" years under former President Jair Bolsonaro. During the latter's rule, the rainforest and Indigenous communities came under attack, according to the outlet.
Lula pledged to promote an ambitious model for the rainforest region, which has nearly 50 million inhabitants. In the model, environmental protection is accompanied by economic growth technological innovation and social inclusion.
The Brazilian president pledged to achieve zero deforestation by 2030 and said that the rainforest is neither a "void that needs occupying nor a treasure trove to be looted." He called it a "flowerbed of possibilities that must be cultivated."
During the meeting, a joint Acto communiqué, known as the Belem Declaration, was also published. It called for more police and intelligence collaboration to deal with illegal activities, environmental crime and human rights violations against Indigenous communities. It further said that a law enforcement center would be set up in Manaus, Brazil, to promote cooperation among regional police forces.
Colombia's President Gustavo Petro called for the creation of "an Amazonian Nato." Under it, regional military would join forces to protect the forest. Approximately 6% of the area lies within Colombia's borders.
Dina Boluarte, President of Peru, which has approximately 11% of the Amazon, urged leaders to take action to preserve the rainforest that "isn't just the lungs of the world, it's the heart of the world."
© 2023 Latin Times. All rights reserved. Do not reproduce without permission.