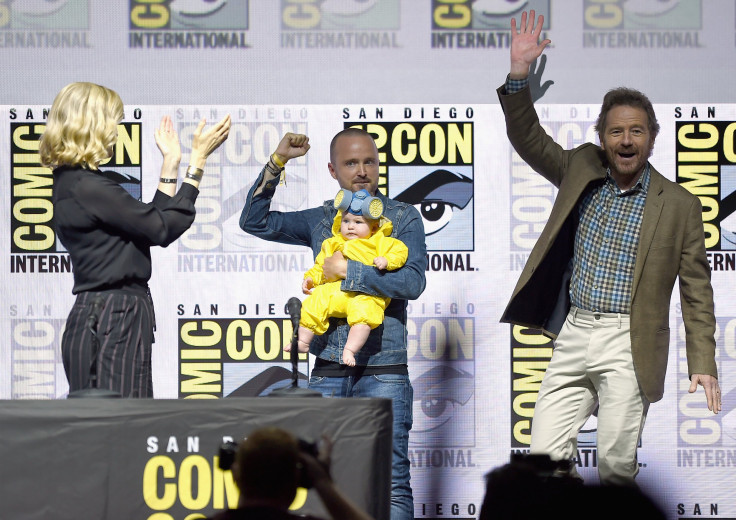 The sequel of the critically acclaimed television series "Breaking Bad" is already in the works. There are a few details that the series creator himself, Vince Gilligan, and actor Bryan Cranston have confirmed. As of the moment, details are kept firmly under wraps.
The season finale of the "Breaking Bad" series ended in the most realistic way possible. The main protagonist, Walter White, played by Bryan Cranston, died in his meth lab after achieving ultimately what he intended to do: he brought the money to his family, killed Lydia, revenged against the Nazis and saved Jesse.
Critics and fans alike agreed that the series finale was created to have a spinoff or sequel. "Better Call Saul," which revolves around Jimmy McGill before he became White's lawyer, was released. Just like its predecessor, it is a huge success with an average of 1.5 million viewers.
With the success of the spinoff, "Breaking Bad" is bound to have at least another spinoff, a sequel or a prequel. However, fans are getting more. Below are some of the details about the upcoming movie.
Vince Gilligan Hints Movie Plot Six Years Ago
In an interview about the "Breaking Bad" finale, Gilligan has already planned a movie based on the series. He spilled that the film will focus on White's sidekick, Jesse Pinkman. In the series finale, Pinkman earned his freedom with the help of White. Gilligan immediately threw out his idea that Pinkman's story will not end as happily as it appears to be.
"My personal feeling is that he got away," he said. "But the most likely thing, as negative as this sounds, is that they're going to find this kid's fingerprints all over this lab and they're going to find him within a day or a week or a month. And he's still going to be on the hook for the murder of two federal agents. But yeah, even though that's the most likely outcome, the way I see it is that he got away and got to Alaska, changed his name, and had a new life. You want that for the kid. He deserves it," he continued.
Aaron Paul Reprises Role as Jesse Pinkman
Several sources confirmed that actor Aaron Paul will reprise his Emmy-winning role as Jesse Pinkman. He is likely to do so given Gilligan's reveal from six years ago. Fans also supported the reports and explained that Pinkman is the only character that the show has not really focused on. White died, and McGill has his prequel. What is left is Pinkman's fate after the finale.
In addition, the mysterious fate of Pinkman is a perfect setting for either a sequel or a prequel. Cranston teased on his character showing up in the movie as well, if Gilligan will ask him too. His character may possibly appear in flashbacks.
"Greenbrier"
News about the movie came out in 2018 when a site revealed that New Mexico Film Office received a request to film a movie under the working title "Greenbrier." The office has not confirmed nor denied whether it was "Breaking Bad," but it revealed the summary plot of the movie: "'Greenbrier' tracks the escape of a kidnapped man and his quest for freedom" — quite fitting for Pinkman's storyline.
Many believed that "Greenbrier" is the title of the movie. Others say it is just a guise for a real film title.
Two-Hour-Length Movie for Netflix and AMC
As excitement starts to build up, one by one details are verified too. Sources corroborated that "Breaking Bad" will be a two-hour-movie-like feature. The movie will be safe for a theatrical release or television show. Also, "Netflix will have first-run rights to the top-secret project, which will then air on AMC," sources said.
Writer, Director and Producer
The series creator, Vince Gilligan, reportedly will serve as a writer, director and producer for the feature film. Several sources also reported that Gilligan finished the script and filming started last Nov. 2018 and will finish in Feb. 2019.
Sources teased with the film coming out sometime in late 2019 or early 2020.
© 2023 Latin Times. All rights reserved. Do not reproduce without permission.